Oscar Index: Everything's 'Dark' And 'Miserables,' Until We Get 'Unchained'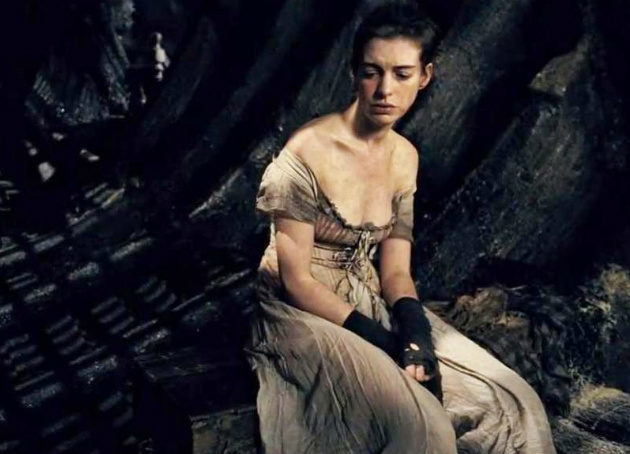 Best Actress
1. Jennifer Lawrence (Silver Linings Playbook)
2. Jessica Chastain (Zero Dark Thirty)
3. Quevenzane Wallis (Beasts Of The Southern Wild)
4. Marion Cotillard (Rust & Bone)
5. Helen Mirren (Hitchcock)
The Best Actress category is much more fluid, and will probably change quite a bit by the end of December, but right now the race appears to be a contest between Jennifer Lawrence's portrayal of ballsy-yet-vulnerable widow Tiffany in Silver Linings Playbook and Jessica Chastain's just plain ballsy portrayal of CIA operative Maya in Zero Dark Thirty. Oscar Index gives the edge to Lawrence because the Academy tends to go for emotional over flinty, but as Collider's Adam Chitwood notes, as public screenings of Zero Dark Thirty begin, "don't be surprised if you see [Chastain's] name begin to move to the head of the pack."
Next in line is Quvenzane Wallis, whose buzz levels have been remarkably consistent since the summer. She may be long-shot to win, but she's practically got a lock on a nomination. Marion Cotillard, who gives a visceral, bittersweet performance in Rust and Bone, deserves a nomination (as does her co-star Matthias Schoenaerts, by the way) and Helen Mirren is the best thing about Hitchcock, but buzz is building for Naomi Watts' performance in the tsunami tearjerker The Impossible. Awards Circuit already has her on its list (along with Emanuelle Riva, a definite dark horse from Michael Haneke's Amour), and if the critics and audiences agree, a nomination could definitely be possible.
Best Actor
1. Daniel Day-Lewis, Lincoln
2. Hugh Jackman, Les Misérables
3. John Hawkes, The Sessions
4. Joaquin Phoenix, The Master
5. Denzel Washington, Flight
If there's been one constant in all of the early Oscar punditry, it's that Daniel Day-Lewis is a lock for a nomination and the clear frontrunner to win. He tops the Best Actor lists at Indiewire, Collider, and Awards Circuit.com. From there it's Joaquin Phoenix for his feral performance in The Master, Hugh Jackman for singing his heart out in Les Misérables, John Hawkes for his remarkably ego-free performance as a polio-afflicted man looking to lose his virginity in The Sessions, and Denzel Washington as an alcoholic airlines pilot in Flight.
Expect movement in the category in the coming weeks; Hawkes, after Tuesday's Independent Spirit Award nomination for Best Male Lead, is being buzzed about again. Washington gives a memorable performance in Flight but hasn't been helped by lukewarm critical response to the film. The Oscars are as much about politics as they are about talent, and as Amanda Seyfried told Vanity Fair.com: "There is nothing bad to say about Hugh. He isn't human. I bet you anything he's got some kind of superhuman capabilities, beyond just being the kindest, gentlest soul I've come across."
Next: Still anyone's game for Best Supporting Actor & Actress