The A-List Goes Indie: Spirit Awards Nominations Heavy On Hollywood Alpha Males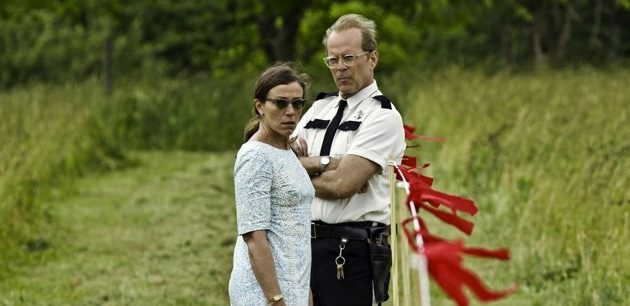 When the Independent Spirit Awards take place in Santa Monica on the Saturday before the Academy Awards next February,  there should be plenty of A-list testosterone coursing through the event tent.  The slate of nominations for the 2013 honors, which celebrate independent film, is studded with box-office friendly male actor who've carried studio films. And Jennifer Lawrence. 
Best Male Lead
Jack Black (Bernie), Bradley Cooper (Silver Linings Playbook) and Matthew McConaughey (Killer Joe), who've all starred in studio pictures,  count for three of the six Best Male Lead nominations. John Hawkes (The Sessions), who's on the verge of leading-man status, Wendell Pierce (Four) and Thure Lindhardt (Keep The Lights On) round out the category.
That's a considerably more Hollywood pack than last year's nominations, of which there were only five: The biggest studio star in that bunch was Ryan Gosling (Drive), whose fellow nominees were, respectively French and Mexican actors, Jean Dujardin (The Artist) and Demián Bichir (A Better Life) and Woody Harrelson (Rampart)  and Michael Shannon (Take Shelter), who are best known for excellent character work.
Best Female Lead
The Female Acting categories are not so larded with heavy hitters, but they do include  The Hunger Games star Lawrence, nominated for Best Female Lead based on her performance in Silver Linings Playbook, and Helen Hunt, who nabbed a Best Supporting Female nomination for her portrayal of a sex therapist in The Sessions.
Best Supporting Male Actor
The Best Supporting Male actor category also has two A-listers: Bruce Willis, for his work in Wes Anderson's Moonrise Kingdom, and, nominated in his second category, McConaughey for his inspired pelvic thrusting in Magic Mike. As far as I'm concerned, Sam Rockwell, who's nominated for Seven Psychopaths, is an A-lister, too, even if he hasn't anchored a tentpole movie.
With the indie film market growing increasingly choked with product, big-box-office actors populating independent movies — and getting honored for their work — probably isn't going away any time soon since A-list names help draw investors and distributors to small projects.
In terms of reading the Oscar tea leaves, five Spirit nominations for Moonrise Kingdom, including Best Film and Best Director, bodes well for Wes Anderson's Academy Award nomination chances. Hawkes and Hunt's actor nominations could provide the spark that The Sessions needs to get back into the Oscar derby. Multiple nominations for Silver Linings Playbook should intensify the film's already golden Oscar glow, while nods to Beasts of the Southern Wild  and its child star Quvenzhané Wallis are making the film look like one strong dark-horse candidate.
Who wasn't nominated for a Spirit Award is also interesting.  Despite fine performances in both Hyde Park on Hudson and Moonrise Kingdom, longtime studio-star-turned-indie-darling Bill Murray got bupkis, and, though Channing Tatum got the lion's share of the press when Magic Mike was released — in part because he produced the picture and brought his real-life experiences as a stripper to the story — his G-string came up empty.
RELATED: 'Moonrise Kingdom,' 'Beasts' & 'Keep the Lights On' Lead Spirit Awards Nominations
Follow Frank DiGiacomo on Twitter.
Follow Movieline on Twitter.