Ryan Gosling Don't Look So Pretty In 'Drive' Director Winding Refn's 'Only God Forgives'
Nicolas Winding Refn has said that the The Texas Chainsaw Massacre inspired him to become a filmmaker. So we shouldn't be surprised that Ryan Gosling appears to be sporting a quasi-Leatherface look in what may be a poster for Only God Forgives. (Check it out after the jump.)  Okay, maybe I'm exaggerating a little, but the actor's face does look pretty damn tore up.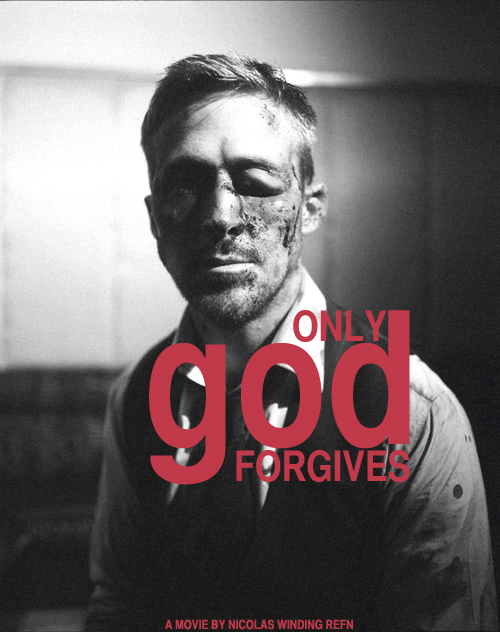 The Film Stage posted the image, which it indicates it received from a reader. Certainly, it doesn't seem implausible as a poster. What better way to whip up interest in a film than to go with a poster that messes with Gosling's pulse-quickening handsomeness.
On Gosling and Winding Refn's follow-up to their most excellent 2011 film Drive,  Only God Forgives is set in the Thai boxing underworld.  According to the Film Stage, this  is the synopsis:
Julian (Gosling) lives in exile in Bangkok where he runs a Thai boxing club as a front for the family's drugs smuggling operation. When Julian's brother Billy is killed their mother, Jenna (Kristen Scott Thomas), arrives in the city. She wants revenge and forces Julian to find the killer. Julian's contacts in the criminal underworld lead him directly to The Angel of Vengeance, a retired police officer who knows everything and who is both Judge and Punisher. Jenna demands that Julian kill The Angel of Vengeance, an act that will cost him dearly.
The fight scenes in this movie are apparently brutal and intense — as if the poster image doesn't convey that — and, like Drive, Winding Refn sets many of his scenes to the kind of electronic music that gets under your skin and makes those shots even more emotionally palpable. In this case, he's working with M83 of "Midnight City" fame. (Try not to get hooked on that song. I dare you.)
Follow Frank DiGiacomo on Twitter.
Follow Movieline on Twitter.