Oscar Index: Everything's 'Dark' And 'Miserables,' Until We Get 'Unchained'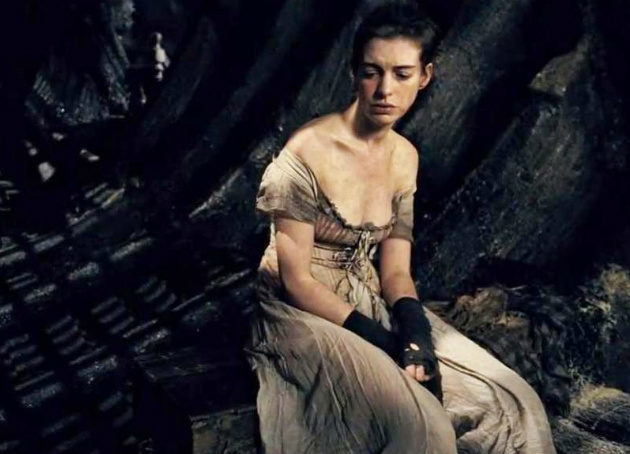 Best Supporting Actor
1. Tommy Lee Jones (Lincoln)
2. Robert DeNiro (Silver Linings Playbook)
3. Phillip Seymour Hoffman (The Master)
4. Leonardo DiCaprio (Django Unchained)
5. Javier Bardem (Skyfall)
Tommy Lee Jones is the other big acting story to come out of Steven Spielberg's Lincoln, playing a Thaddeus Stevens. Robert DeNiro has received praise for what a number of insiders have called his best performance in years in Silver Linings Playbook. Oscar-winner Philip Seymour Hoffman shared Best Actor with Phoenix at the Venice Film Festival for The Master, though that film seems to have lost some momentum of late. Javier Bardem may very well make the cut for his role as the villain Silva in Skyfall.

Best Supporting Actress
1. Sally Field (Lincoln)
2. Anne Hathaway (Les Misérables)
3. Helen Hunt (The Sessions)
4. Judi Dench (Skyfall)
5. Amy Adams (The Master)
Anne Hathaway has drummed up early praise as the tragic Fantine in Les Misérables, though that film's exposure is still in its infancy and she faces strong contenders from Helen Hunt (The Sessions) and even Amy Adams (The Master). Much loved and often nominated (with one win in 1998 for a supporting role in Shakespeare in Love), Judi Dench may make the nomination cut for her latest turn as M in the mostly praised Skyfall. And Sally Field may make it a Lincoln sweep (if that is in the cards for the Spielberg-directed feature) as Mary Todd Lincoln.
Comment away with your prognostications, Movieliners! Check back each week for the latest Oscar Index.

Additional reporting from Frank DiGiacomo and Brian Brooks.
Follow Movieline on Twitter.