Oscar Index: Everything's 'Dark' And 'Miserables,' Until We Get 'Unchained'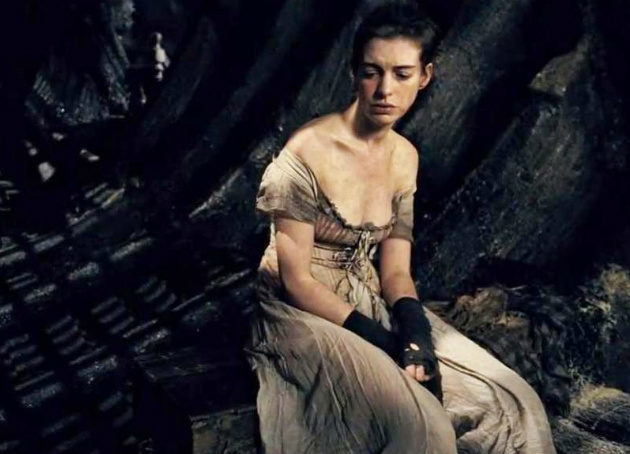 Welcome back to Movieline's Oscar Index, where each week we take the pulse of the awards chatter en route to Hollywood's big day. This week both Tom Hooper's Les Miserables and Kathryn Bigelow's Zero Dark Thirty surged through the ranks after debuting in their first, successful, awards screenings, though Spielberg's Lincoln still reigns supreme — but Peter Jackson's 48fps gamble The Hobbit and Quentin Tarantino's Django Unchained are right around the corner, gunning for the spotlight...

1. Lincoln
2. Les Miserables
3. Zero Dark Thirty
4. Argo
5. Silver Linings Playbook
6. Life of Pi
7. Django Unchained
8. Beasts of the Southern Wild
9. The Hobbit: An Unexpected Journey
10. Anna Karenina
Outsiders: Skyfall, Moonrise Kingdom, Flight, The Dark Knight Rises, The Master
Despite strong guild and critic screening debuts for Les Miserables and Zero Dark Thirty, which absolutely sealed their positions as Best Picture top dogs, Spielberg's Lincoln is still holding onto its momentum and #1 spot in the race in the hearts and minds of pundits. Meanwhile, David O. Russell's Silver Linings Playbook searches for a way to keep up, while Fox Searchlight's Beasts of the Southern Wild is making its surge, trotting out Spirit Award-nominated star (and Best Actress hopeful) Quvenzhané Wallis for awards events this week.
Best Director
1. Steven Spielberg (Lincoln)
2. Kathryn Bigelow (Zero Dark Thirty)
3. David O. Russell (Silver Linings Playbook)
4. Ben Affleck (Argo)
5. Quentin Tarantino (Django Unchained)
Spielberg still reigns atop the race, but this week's Zero Dark Thirty splash should boost Bigelow above the ranks of Affleck, whose popular Argo treads similar true history ground but doesn't match ZDT's weightiness or relevancy. Russell's staying in the game as well thanks to lingering Silver Linings love, but the Django curiosity factor props Tarantino up even though critics have yet to see it.
Next: Who leads the pack for Best Actor & Actress?