The Impossible Trailer: Ewan McGregor, Naomi Watts Get Emotional In True Tsunami Survival Story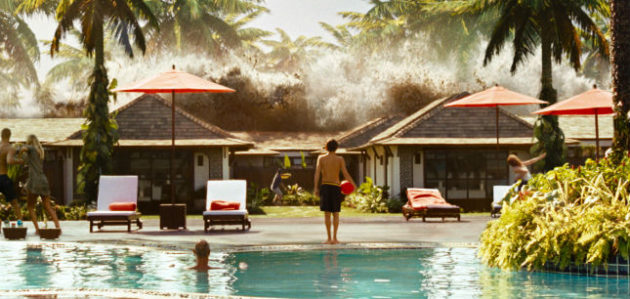 Real talk, y'all: The first domestic trailer for Juan Antonio Bayona's disaster drama The Impossible made me a little misty-eyed. Get ready to get your hearts touched by Ewan McGregor and Naomi Watts as parents on vacay with their children who get separated by the devastating 2004 tsunami and attempt to find their way back to each other amid the destruction and chaos. Sniff.

The first Spanish language teaser and posters caught our eye with their startlingly frightening imagery, but Summit's trailer takes a different route with effective results, focusing more on the human drama and bonds at the center of the film. The Impossible marks director Bayona's English-language debut after impressing with 2007's The Orphanage.
[Trailer debut in HD at Apple.]
Based on the true story of one family's survival of the 2004 tsunami, THE IMPOSSIBLE stars Naomi Watts and Ewan McGregor and is directed by J.A. Bayona (THE ORPHANAGE).

Maria (Naomi Watts), Henry (Ewan McGregor) and their three sons begin their winter vacation in Thailand, looking forward to a few days in tropical paradise. But on the morning of December 26th, as the family relaxes around the pool after their Christmas festivities the night before, a terrifying roar rises up from the center of the earth. As Maria freezes in fear, a huge wall of black water races across the hotel grounds toward her.

THE IMPOSSIBLE is the powerful and unforgettable account of a family caught, with tens of thousands of strangers, in the mayhem of one of the worst natural catastrophes of our time. But the true-life terror is tempered by the unexpected displays of compassion, courage and simple kindness that Maria and her family encounter during the darkest hours of their lives. Both epic and intimate, devastating and uplifting, The Impossible is a journey to the core of the human heart.
The Impossible will be released December 21.
Follow Jen Yamato on Twitter.
Follow Movieline on Twitter.