He-Man Steps Up: Jon M. Chu In Talks For Live-Action Masters of the Universe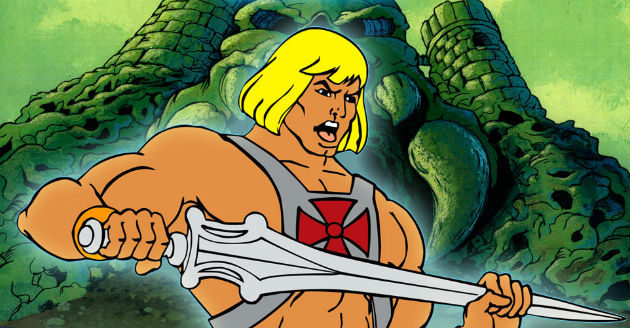 By the power of Grayskull, get ready for this: The Masters of the Universe reboot is back on the docket, with news that Jon M. Chu (Step Up 2 The Streets, Justin Bieber: Never Say Never, G.I. Joe: Retaliation) is in talks to helm the He-Man flick. Per Deadline, "the film revolves around He-Man, a prince who transforms into a warrior and becomes the last hope for a magical world that has been ravaged by the sinister Skeletor." Well, duh.

Chu, who revitalized and set the pace for the Step Up franchise post-Channing Tatum then handily served up Bieber Fever with a well-conceived flick of that mop-top in 3-D, is currently converting G.I. Joe to 3-D for Paramount and directing Bieber's live concert tour. On top of that, the success of his superhero webseries The LXD gave way to an entire YouTube channel (DS2DIO) dedicated to dance. He's a busy guy with his hands in a number of youth-oriented projects and in his last three features has demonstrated a visionary knack utilizing dimensionalized space, although post-converting Joe wasn't his first choice. Will his Masters of the Universe also go 3-D? I wouldn't be surprised, but Sony Pictures and Escape Artists had better give Chu the time and money he needs up front if they're even thinking of putting MoTU out in a souped-up format.
Although we've got months to go to see if fans embrace or revolt against Chu's version of G.I. Joe, Masters of the Universe devotees should take this as a good thing: Chu is nothing if not mindful of paying fan service to beloved properties. Besides, someone's already mucked up He-Man on the big screen, and how. And it won't be like this (probably):
The next question is: Who could play He-Man?
(And then: If MoTU is a hit, could She-Ra follow?)
Discuss!
[Deadline]