Scott Speer, Director of Sublime LXD Episode Duet, Tapped for Step Up 4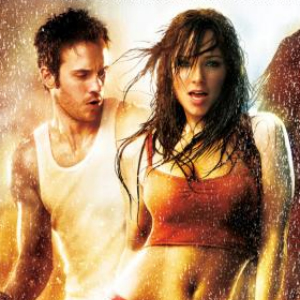 Attention, dance nerds! If you've been following the Jon M. Chu/Step Up/LXD crew like I have, you've got good reason to be excited for Paramount's upcoming sequel, Step Up 4. First of all, it's filming this summer, which puts it right on track for a 2012 release. And though pop choreographer extraordinaire Wade Robson had to drop out of the director's chair, he's being replaced by Scott Speer, a music video veteran and Chu compatriot who directed "Duet," the most beautiful episode of Chu's online dance series, The LXD. Watch a clip after the jump.
Deadline reported Speer's hire on the sequel, which follows hit dance films Step Up, Step Up 2: The Streets, and Step Up 3D, a series that's raked in a cumulative $415 million worldwide. Jon M. Chu, who directed the last two films in the series before moving on to the doc Justin Bieber: Never Say Never and Paramount's upcoming G.I. Joe 2, will stay on board as executive producer.
This time around, the streetwise dance shenanigans go down in Miami. (Totally cheesy but appropriate title: Step Up 4Ever.) A Summit press release last November announced that the project will be released in 3-D, although details aren't yet known on if the film will be shot in 3-D, as was the most recent installment. Given how well Step Up 3D's visuals were executed, one hopes Speer will follow suit and not opt for a post conversion.
Scripting, casting, and choreography, however, are key; where Step Up 2: The Streets (pictured above) satisfied as the series best, Step Up 3D suffered from a weak script and its lead actors were overshadowed by the ensemble's top-notch choreography. Newcomer Jenny Mayer has the sole credit writing Step Up 4, while cast and choreographers have yet to be named.
But with Speer and Chu at the helm, you can bet that the cast will be fleshed out with members of the Step Up/LXD family. And the franchise has a history of bringing back recurring fan favorite characters, so start lobbying your support for the return of folks like Moose (Adam G. Sevani), Cable (Harry Shum, Jr.), and -- pretty please? -- Tyler Gage (Channing Tatum).
In the meantime, check out a clip from the sublime dialogue-free short "Duet," one of a handful of episodes of the fantasy superhero dance series The LXD directed by Speer. In it, lovers-turned-enemies Ninjato (Galen Hooks) and Katana (So You Think You Can Dance's William Wingfield) share a dance, though they've been forced apart by dueling allegiances. (The full episode is available on DVD.)
· Scott Speer 'Steps Up' To Direct Dance Pic [Deadline]