SUNDANCE: Directors Tease 'Gideon's Army,' 'Fallen City,' 'Newlyweeds,' 'Soldate Jeannette' And 'Lasting'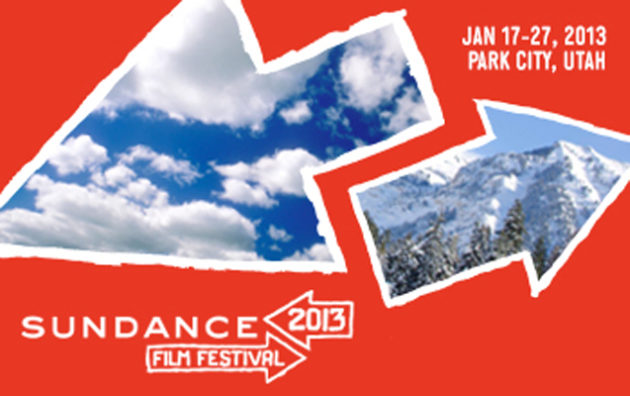 The Sundance Film Festival is continues through the weekend. In the lead-up to the awards Saturday, M.L. continues its series profiling this year's filmmakers. Beginning last week Movieline posted details about this year's U.S. and World Competition and NEXT films and filmmakers in their own words. In today's round Dawn Porter (Gideon's Army), Zhao Qi (Fallen City), Shaka King (Newlyweeds), Daniel Hoesl (Soldate Jeannette) and Jacek Borcuch (Lasting preview their films.

[Related: WATCH: Get To Know 5 Sundance Film Festival Filmmakers (And Their Films) AND SUNDANCE: Directors Tease 'Dirty Wars,' 'Fire In The Blood,' 'God Loves Uganda,' 'A Teacher,' 'Narco Cultura']
Gideon's Army by Director Dawn Porter [U.S. Documentary Competition]
Synopsis:
In 1963, the landmark Supreme Court decision Gideon v. Wainwright guaranteed all defendants facing imprisonment the right to a lawyer. Now, every year millions of Americans facing trial rely on fewer than 15,000 public defenders, and the country's justice system hangs in the balance. Gideon's Army confronts this crisis head-on, tracking a group of young southern public defenders hell-bent on protecting the sanctity of human liberty.
Taut, visceral filmmaking plunges us into the unbelievably demanding lives of three fledgling public defenders in Georgia and Mississippi. Not only are they juggling hundreds of cases independently, but their offices don't have adequate resources, and their salaries barely cover personal expenses—including six-figure law-school debts.
As all three lawyers harness ingenuity, perseverance, and adrenaline to fight for their indigent clients, we wonder: How long can they keep working in a constant state of emergency? Will they find the moral support to sustain this higher calling? And if not, what happens to our democracy? [Courtesy of Sundance Film Festival]
Responses by Director Dawn Porter
The Gideon's Army quick pitch:
More than 12 million will be arrested this year and many will join the one in six Americans with criminal records. If you have a criminal record in addition to facing prison, you cannot vote, you are not eligible for public housing or federal student aid. With the cost of imprisonment so high, who are the lawyers who stand between a defendant and incarceration?
Gideon's Army follows three young public defenders who are a part of a small group of idealistic lawyers in the Deep South who are challenging the assumptions that if you are poor and get arrested then you are automatically guilty. Backed by mentor Jonathan Rapping, a charismatic leader who heads the Southern Public Defender Training Center (SPDTC), they struggle with long hours, low pay and staggering caseloads so common that even the most committed often give up their first year. Nearly 50 years since the landmark Supreme Court ruling Gideon vs. Wainwright that established the right to counsel, can these courageous lawyers revolutionize the way America thinks about indigent defense?
…and why it is worth seeing at Sundance and beyond:
Americans are fascinated with crime, and yet few know the truth about how the criminal justice system really works.  Gideon's Army presents a rare true look at the criminal justice system from the vantage point of the accused.  With more than 2.3 Americans incarcerated it is likely that at some point you or someone you love will interact with the criminal justice system.  We all have a stake in having a fair and just system – unfortunately that's not the system we have.  The Sundance Film Festival, with all the attention it garners, will create a great platform for discussion on the film's subject matter before it makes its big broadcast debut on HBO later this year. 
About accessing courts and jails:
It is not easy to film in court or in prison so we had to spend many weeks gaining access to jails and courtrooms in the American South. We were lucky to be able to film in jails in Mississippi and Atlanta and also in courtrooms in Jackson, Gainesville, and Atlanta. The true workings of the legal system are surprising and we were able to spend an extended period of time in court documenting what really happens.
While we were filming one of our characters decided to go skydiving. By luck, our second cameraman is also a skydiver, and he convinced the skydiving facility to allow us to rig a camera on the plane so we got some fabulous footage of her in the air. It became a favorite scene.
--