WATCH: Get To Know 5 Sundance Film Festival Filmmakers (And Their Films)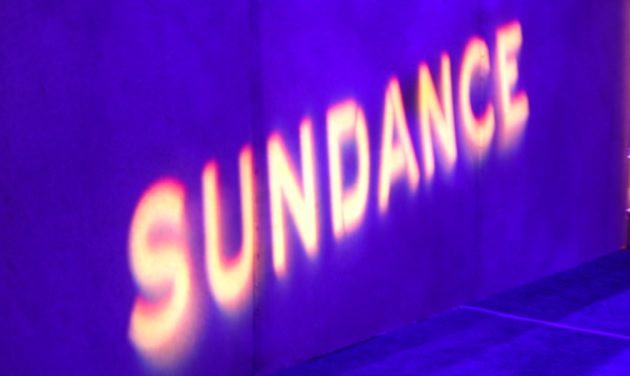 The Sundance Film Festival opens Thursday with a new crop of anticipated American indies - some of which will define the cinematic year. Last year's narrative winner Beasts of the Southern Wild received a slew of Oscar nominations this year along with other titles. Which ones will emerge this year. Over the next week, M.L. will give a snapshot of the filmmakers themselves in their own words along with trailers. The first five filmmakers profiled today include Lynn Shelton's Touchy Feely (U.S. Dramatic Competition), David Lowery's Ain't Them Bodies Saints (U.S. Dramatic Competition), directors Aaron Aites, Audrey Ewell, Nina Krstic, Lucian Reade's 99%: The Occupy Wall Street Collaborative Film (U.S. Documentary Competition), Bastian Guenther's Houston (World Dramatic Competition) and Stacie Passon's Concussion (U.S. Dramatic Competition).

Touchy Feely by director Lynn Shelton - [U.S. Dramatic Competition]
Synopsis
What happens when a family's delicate psychic balance suddenly unravels? Abby is a free-spirited massage therapist. Her brother, Paul, an emotional zombie, owns a flagging dental practice, where he enlists the assistance of his equally emotionally stunted daughter, Jenny. Suddenly, transformation touches everyone. Abby develops an uncontrollable aversion to bodily contact, which seriously hinders her chosen profession and the passionate love life she once shared with her boyfriend. Meanwhile, rumors of Paul's "healing touch" begin to miraculously invigorate his practice. As Abby navigates through an identity crisis, her brother discovers a whole new side of himself.
Boasting superb performances from an ensemble cast that includes Rosemarie DeWitt, Josh Pais, Ellen Page, Scoot McNairy, Allison Janney, Ron Livingston, and newcomer Tomo Nakayama, Touchy Feely is about learning to live in your own skin—literally and figuratively. Written and directed by talented Sundance alumnus Lynn Shelton (Humpday, Your Sister's Sister), Touchy Feely bristles with originality, coupled with Shelton's trademark sensitivity to the foibles of human nature. [Courtesy of Sundance]
Comments by Lynn Shelton:
Touchy Feely quick pitch:
 Touchy Feely has an ensemble cast and multiple story-lines. At its center is a brother and sister: Abby (Rosemarie DeWitt), a free spirited massage therapist who can't do her job after developing a mysterious aversion to touching skin, and Paul (Josh Pais), an emotionally stunted dentist who's dying practice is suddenly invigorated when his waiting room fills with folks seeking out his "healing touch".
 
…and why it's worth checking out at Sundance and beyond:
 I think it's honest and emotional and funny and goes to some unexpected places. Plus, take a look at the cast list.
 
Some quick anecdotes on how it all came together:
1. Our already short prep period became quite a bit shorter when Rosemarie DeWitt got cast in Promised Land which was shooting exactly when we were hoping to. In order to keep her in our film, we moved our schedule up by three weeks.
2. The dentist office, one of our key locations, eluded us until the eleventh, nail-biting, hour. I had nearly given up in despair, when, as if by magic, I discovered through casual conversation that the father of the very nice town car driver who took me to the airport one day, had JUST retired from dentistry at the age of 92. They turned out to be the most wonderful friends to the production. It was pure serendipity.
3. The biggest challenge for me of making this film was cutting together all the story-lines in the edit room. It was like an advanced-level jigsaw puzzle.
 
Some background on the cast...
Josh Pais and Rosemarie DeWitt functioned as muses for me; I wrote their roles specifically for them. The rest of the cast fell into place with relative ease once the script was finished.
Ain't Them Bodies Saints by director David Lowery - [U.S. Dramatic Competition]
Synopsis:
Bob Muldoon and Ruth Guthrie, an impassioned young outlaw couple on an extended crime spree, are finally apprehended by lawmen after a shootout in the Texas hills. Although Ruth wounds a local officer, Bob takes the blame. But four years later, Bob escapes from prison and sets out to find Ruth and their daughter, born during his incarceration.
The barren landscapes of David Lowery's poetic feature evoke the mythology of westerns and saturate the dramatic space with fatalism and an aching sense of loss. Aided by powerfully restrained performances by Casey Affleck, Rooney Mara, and Ben Foster, Lowery incorporates an unnerving tension into the film, teetering it at the edge of violence.
The beautiful, irreconcilable dilemma of the story is that Ruth—compelled by the responsibilities of motherhood and her evolving relationship with the deputy she shot—remains haunted by her intense feelings for Bob. Each of them longs for some form of peace. Ironically, it's Bob, the unrepentant criminal trapped in the romantic image of a bygone past, who is driven by an almost righteous sense of clarity. Following in the footsteps of Badlands and Bonnie and Clyde, Lowery's humanism transcends the genre. [Courtesy of Sundance]
Comments by David Lowery:
Ain't Them Bodies Saints quick pitch:
Ain't Them Bodies Saints is a classic tale of an outlaw who breaks out of prison and sets out to reunite with his family.
…and why it's worth checking out at Sundance and beyond:
It's looking like the temperature in Park City next week is going to have a high of 12, so escaping into the heat of the Texas summer - at least on screen - might be a cozy respite!
Some quick anecdotes on how it all came together:
That Texas summer was one of the challenges; the movie was originally set during the winter, but for scheduling reasons I rewrote the script to take place in summer. I figured that we might as well own it and make the heat an integral part of the film. It eventually became so integral that we had a few crew cases of heat exhaustion on set. Pausing in the middle of a hectic shoot day for medics to assist our fallen comrades was troubling for multiple reasons. But everyone endured and in the end, all the sweat and dirt looks amazing on film, and the summer is almost a character in the movie - burnt grass blowing in the wind, birdsongs in the morning and those amazing summer sunsets that you only get in Texas.
99%: The Occupy Wall Street Collaborative Film by directors Aaron Aites, Audrey Ewell, Nina Krstic, Lucian Reade [U.S. Documentary Competition]
Synopsis:
In 2011, seemingly overnight, Occupy captured the imagination of our nation—and the world. The sweeping story of the birth of a movement, 99%—The Occupy Wall Street Collaborative Film follows a disparate group of activists who converge on lower Manhattan's Zuccotti Park to build a society organized by nonhierarchical decision-making structures. Inspired by the idea that wealth and political power are dangerously concentrated, grassroots groups from Minneapolis to Mississippi to Oakland soon follow suit, converging to focus on issues crucial to their own communities. After confrontations, expulsions, and mass arrests, the movement finds itself at a crossroad. What's next?
Designed in part as an experiment modeled on Occupy's process, the film employs multiple cameras around the country to capture the kinetic, immediate experience on the ground, peppered with a comprehensive range of viewpoints from activists, experts, and detractors. In an era of hopelessness and resignation, this film is a reminder that another world order is still possible.
Comments by Audrey Ewell:
99%: The Occupy Wall Street quick pitch:
Mainstream news coverage of Occupy Wall Street left most people with a pretty inaccurate idea of what really happened. We went behind the scenes and took a hard look at one of the most tumultuous movements in contemporary American life. 99% connects the dots on who these people were, what they were doing, and why; this film will give you a whole new understanding of what was really happening in the cultural and economic environment, and why it compelled people all over the country to take to the streets. And then we look at what could be coming next.
…and why it's worth checking out at Sundance and beyond:
This film gets into the lives of real people who are struggling to deal with the issues the movement propelled into the spotlight. It's both affecting and enlightening. What's great about 99% is that you will walk away truly understanding how all of the issues are connected. How a single mom in Minneapolis struggling with foreclosure is connected to the pension crisis faced by teachers and firefighters, and how the deregulation of banks and corporations (that led to the junk mortgage market crash) is directly linked to laws that govern lobbying and campaign finance. All of that is 100% connected and this film uses the stories of real Americans to cover the big interconnected picture in a way that has never quite been done before. It peels back the curtain and reveals  who has the power in America, how they maintain it (including coordinated suppression of protest by DHS, local police forces and government), and the consequences for real people.
Some quick anecdotes on how it all came together:
Just two or three? Well, this film had unique challenges due to its experimental production process. Audrey Ewell (the founder of the film) was liaising with our shooters and co-directors all over the country, keeping it all coordinated and making sure we were getting material that could blended into one story. Various co-directors were responsible for various threads in the film. At one point, one of the co-directors in NY wanted to interview someone who was in Oakland, CA. Our Philadelphia co-producer had a connection to this woman, so he put us in touch, and the NY co-director and Audrey researched and wrote questions for her, and then a shooter in the Bay Area filmed the interview by proxy. And after all that,  the NY co-director quit the film as it was too big a commitment for her, and all of that work got scrapped because her thread was subsequently cut. 
On a film like this, people came and people went, and because it was designed to be a parallel (but unaffiliated) experiment that mirrored and tested the processes of the movement, this was just the sort of thing that we'd invited in. So while it was frustrating and time-consuming, we'd decided to embrace the process and see where it would take us. What we found was that not all of the movement's processes worked for us, and we had to adjust as we went along in order to satisfy the needs of a real-world, goal-oriented process with deadlines. And in our case, what that meant was scrapping any ideas about consensus, and instead implementing a strict hierarchy, with the more experienced filmmakers leading the process. Only then was production of the film possible.
Houston by director Bastian Guenther - [World Dramatic Competition]
Synopsis:
Clemens Trunschka is not doing so well. With spotty employment and a shaky marriage, he's pretty much lost any claim to being a "functional alcoholic." The more accurate term for him would probably be "lousy drunk." So when an opportunity arises to help a German company recruit an American candidate as its CEO, Trunschka seizes the chance to get... [Courtesy of Sundance]
Comments by Bastian Guenther
The Houston quick pitch:
Clemens Trunschka is a corporate headhunter and an alcoholic. Drinking increasingly isolates him from his life and leads him away from reality. On the hunt for a top CEO in Houston, Texas, his addiction takes him on a haunting journey into his own darkness.
…and why it's worth checking out at Sundance and beyond:
I hope that, like a good short story, the film lives on in the viewer's imagination after leaving the theatre. It gives no answers and is certainly not didactic, but I hope it provokes some critical thoughts about how we live today. If so then the film achieved a lot beyond being 107 minutes of entertainment.
We get wrapped up and lost in systems of our own creation that are organized around short-term goals and short-term satisfactions. On the individual level, this comes in the form of rampant consumerism or addiction, and on the societal level, in extreme capitalism and global corporations. These systems do not offer enduring solutions or meaning. They divide and conquer. So the film shows this and the isolation that comes with our modern way of life.
Some quick anecdotes on how it all came together:
I remember that during our shoot, Garret Dillahunt was shooting the TV show, Raising Hope, in which he stars. This ran all week in LA, then he would fly into Houston to shoot with us for the weekend and return late Sunday night to be on the set in LA early Monday morning. For 6 straight weeks, he worked every single day. I truly appreciate his dedication to our film. One day we shot a complicated scene in which some of the crew stood on a rooftop of a skyscraper in downtown Houston holding a fishing rod with a line that was attached to another fishing rod held by another crew member on the street below. To complicate matters, we were shooting this from another skyscraper across the street. Bad cell phone and walkie talkie reception did not help. But it was an exciting and fun moment, and I love how it turned out on screen.
In general it was a challenge to shoot a feature film outside of my home country. The film sets work differently in Germany and the U.S. Each provides unique challenges. However, the experience was deeply gratifying, and I definitely want to continue making films in both countries.  
And background on the cast:
I sent the script to Ulrich Tukur's agent. After a while she called back and told us that he loved it. So we met several times, talked about the character, the story, and what it meant to me. Pretty soon we agreed on doing this project together. Our casting agent in LA, JC Cantu, showed me a lot of excellent actors for the role of Wagner. But when I had a Skype conversation with Garret Dillahunt, that JC organized, I knew that I found the right actor. We didn't read any lines. We just talked about the film and the character. This was one of those rare moments where I knew immediately that I had found the right person. Our casting agent for Texas, Beth Sepko, did a fantastic job of finding stellar actors from the region for various other roles.
Insight on the clip:
Each of the two clips consists of one continuous shot in the film. They capture the pace and the style of the film. This was important to me. The clips should ignite viewers' curiosity but also render in that short amount of time the condition of the main character.
Concussion by director Stacie Passon - [U.S. Dramatic Competition]
Synopsis:
Abby is a fortysomething, wealthy, married, lesbian housewife who—after getting smacked in the head by her son's baseball—walks around every corner of her suburban life to confront a mounting desire for something else. She takes on a new project and purchases a pied-à-terre in Manhattan. Walking around the city streets reminds Abby what it feels like to be sexy, and her pent-up libido shakes off its inhibitions. Her desire is not a take-home item for the minivan ride back home, so Abby inaugurates a double life that draws her deeply into a world of prostitution for women.
In an auspicious debut effort, director Stacie Passon draws out a pitch-perfect performance from her lead actor, Robin Weigert, as a sexy, shut-down family woman stretching to bloom again. Palpably sensual and deliciously contained, Concussion is a keen observation of the complicated contours of midlife crisis. [Courtesy of Sundance]
Comments by Stacie Passon:
"Grateful to Sundance":
Firsts are always very fun, but with it I know there will be a lot of scrutiny.  Will these films stand up?  Will they move people and make them think?  Sundance has been very brave here, but also I know they have a ton of confidence in the films in competition. They've been wonderful and supportive of Concussion in a so many ways already. We are grateful and lucky to have their support.
Here's to Technology and non-traditional distribution:
I'm really encouraged.  I mean, Sundance said that there where a many features made by women this year. Technology is making it easier to make films.  Access to distribution platforms makes it easier to monetize films.  I think as more and more women find these non-trad ways to get the work seen, we'll see our numbers rise dramatically.
The other thing is that women historically have had a hard time making more than two or three features, and many of the films at Cannes are not by new filmmakers.  So women drop off huge in that category.  For most of the women at Sundance in competition, this is a first or second feature.  So it's not only Sundance's willingness to embrace women, it's really about embracing new voices as well.