SUNDANCE: Directors Tease 'Gideon's Army,' 'Fallen City,' 'Newlyweeds,' 'Soldate Jeannette' And 'Lasting'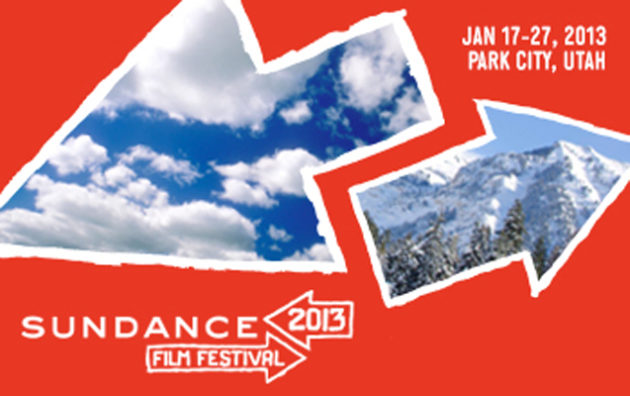 Soldate Jeannette by Director Daniel Hoesl [World Dramatic Competition]
Synopsis:
Even though the walls are crumbling around Fanni's opulent lifestyle, one could never tell due to her poker face and unflappable etiquette. No longer moved by the beautiful objects money can buy, and on the verge of being discovered for her conniving ways, Fanni sheds her bourgeois identity and decides to trek her way through the alpine mountains. She reaches a remote farm and meets Anna, a young woman shackled by circumstances of her own. Anna has had enough of pigs, and Fanni has had enough of money. Their mutual, yet opposing, quests toward a redefined freedom spark a newfound transformation.
Whether in crocodile heels and pearls or manure-covered overalls, Fanni's nerves-of-steel character is superbly inhabited by Johanna Orsini-Rosenberg. In his striking debut, director Daniel Hoesl's exacting compositions and visual style places man-made wealth in stark contrast to nature's bounty, while leaving intact the fierce core of transgression and powerful engine of rebellion beneath his main character's surface. With a subversive tone, this punk parable revels in the notions of relinquishing materialism and reclaiming unfettered liberty while savoring the sweet taste of revolt and reconstruction. [Courtesy of Sundance Film Festival]
Responses by Director Daniel Hoesl
The Soldate Jeannette quick pitch:
Everyone can be Soldate Jeannette when one decides to stop everything one simply does not want to do and start anew. In a society driven by materialism Fanni's cursed by money, while Anna's cursed by pigs - one of them's named Josef - on a farm, a trade that feeds us but one that is neglected by society. They literally steal the keys to liberty, crash cars and find enlightenment at a fire of burning banknotes.
…and why it's worth checking out at Sundance and beyond:
Our world is run by the religion of money and this system's run down. But there are alternatives to hamster and roulette-table wheels, there is a lot of space around it. One has to rise up and take the free space, occupy it and start picking it's grapes of a global-community.
Burning fake € notes while shooting without a budget:
It was really scary to drive around with millions of fake Euro notes, and it's so liberating to burn it. Ironically we shot this movie almost without budget, benefiting solely from the Austrian film funding system. Still, we would have shot it without money, which is possible as we operate as an artist collective, the European Film Conspiracy.
We we're shooting close to a farm where we were staying when a production assistant arrived, parked the car, got out of the car, waved to us, while we saw the car rolling downhill toward the farm. She forgot the parking brake. My car crashed against the wall, I said: "Action!" and the shooting went on. Think of giving up your car too?
Talking the importance of cast:
That's the most important thing for our work-flow as we had no screenplay. I directed the movie, but the cast lead us. So casting was first on the schedule, even before we started to think about what story to tell. Everything is derived from the casting process. I pick the talent - actors and non-actors alike. After casting I create loose arcs for the movie and started rehearsing with the actors. That allowed the characters and scenes to evolve. Same thing for locations, props, costumes and music used in the movie: in the sense of Picasso I am not looking, but finding.
--