SUNDANCE: Directors Tease 'Gideon's Army,' 'Fallen City,' 'Newlyweeds,' 'Soldate Jeannette' And 'Lasting'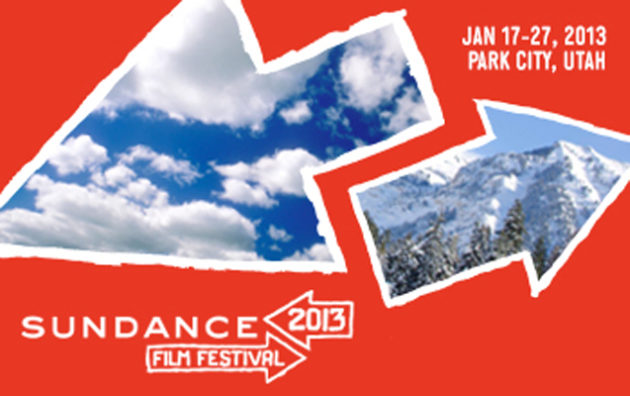 Lasting by Director Jacek Borcuch [World Dramatic Competition]
Synopsis:
Michał and Karina fall head over heels in love during their summer holiday in Spain. Under the warm sun-soaked vineyards in the ecstasy of their thrilling new romance, everything feels carefree and innocent. But when Michał has a threatening encounter with an unsavory property owner while scuba diving, an impulsive act leads to a devastating turn.
Michał covers up what happened and suddenly returns to Poland without telling Karina the truth. Soon Karina also has something she keeps from Michał. With their secrets looming over them, their once-unbridled affection begins slipping through their hands, and their bright, innocent faces turn dark with worry.
With an immersive touch, Jacek Borcuch effortlessly captures the couple's youthful spirit and rapture, amplifying the weight of the emotionally sobering drama that ensues. Marking a welcome return to the Sundance Film Festival (All That I Love screened in 2010), Lasting is an exploration of that rare species of love that can endure life's pitfalls, and a terrifying reminder that one fateful minute can upend everything. [Sundance Film Festival]
Responses by Director Jacek Borcuch
The Lasting quick pitch:
Lasting is an emotional love story about Michał and Karina, a pair of Polish students who meet and fall in love with each other while working summer jobs in Spain. An unexpected nightmare brutally breaks into their carefree time in the heavenly landscape and throws their lives into chaos.
…and why it's worth checking out at Sundance and beyond:
Lasting is a piece of art. Cinematography, music, set design, costumes and all other elements of film language are composed, as to give a spectator an opportunity to experience beauty. It may not be obvious from the the beginning, and it should not be, as my intention was to create a hyperrealistic form for of the story that unfolds in front of the viewers' eyes. A certain peculiarity is perceptible since the very first takes; something is going on, but we do not know what it is... Information is lacking, so we are left with wild guesses and speculations as if everything was taking place somewhere on a volcano about to erupt...
Searching for chemistry:
I was looking for great actors for the leads, but also for two people who would have some chemistry going on between them. When Jakub met Magda for the first time, I noticed an uncanny resemblance between them. They were almost like siblings. I thought that this was very exciting and I decided to follow up on that lead... Jakub not only had to learn Spanish and ride a 40-year old motorcycle to play the lead in Lasting, he also had to take scuba diving course. The underwater world has a great significance in the story and some of the most important secrets lie deep down there.
And more about the cast:
I worked with Jakub during my previous film, All That I Love. Even though this was his absolute debut, he played brilliantly, eluding one-sided evaluation. He was magnetic on the screen, focusing the audience's attention on himself, despite being cast in a supporting role. Many viewers left the cinemas with his image in their hearts. Now he is becoming a star of European cinema. 
Magda is a completely different story. She has pure talent, no acting school, nothing but emotions and imagination. I spent a long time looking for an actress to play this role. I auditioned several hundred actresses but I came across her completely by chance. I approached my colleague Kasia Roslaniec, and complained that I could not find a girl for my film, that I was depressed, because it just could not be possible in a country of almost 40-million inhabitants. She said she had the girl for me. She had just finished shooting her film Baby Blues, where Magda gave an amazing performance, and she was sure I would like her. She was right. When I saw her, I didn't even do any trial shots.
Lasting is a film about youth which is made of dreams and hopes and is the absolute best there is, both in physical and vital terms. I wanted the beginning to be exceptional, dream-like and unique time for the protagonists. So that in the ensuing deconstruction, which will twist the turn of events, they are deprived of what's best – their youth.