Woody-Wan Kenobi? 'Toy Story 3' Writer Hired For Next 'Star Wars' Trilogy Treatment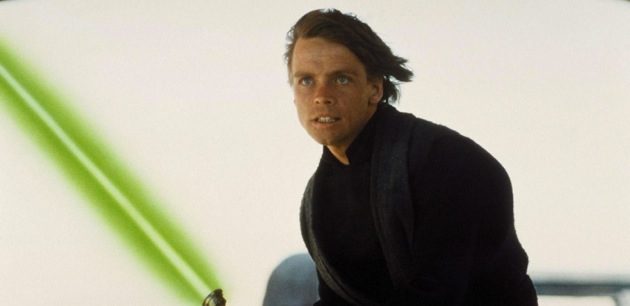 Whether you love or hate the idea of Disney acquiring and expanding the Star Wars franchise, you can't say the House of Mouse isn't treating  Episode VII like the prestige project is deserves to be.  Vulture reports that screenwriter Michael Arndt, who won an Oscar for his Little Miss Sunshine script, and was nominated for another with Toy Story 3, is the leading candidate to write the new Star Wars script
The website cites insiders who say that Arndt, who's also the screenwriter for The Hunger Games: Catching Fire,  has written a 40- to 50-page treatment, and will probably be one of the screenwriters on board when shooting begins in 2014.  In addition to being a successful screenwriter who's worked successfully with Pixar, Vulture notes that Arndt has lectured extensively  on "why the original Star Wars ending is so creatively satisfying."  Turns out it's not because there's a big explosion at the end.
Although the plot of Episode VII remains the subject of much speculation, Vulture indicates that Disney wants to bring back the three main characters from the original Star Wars: Luke Skywalker, Princess Leia and Han Solo. Reportedly, Harrison Ford is "open" to reprising that last role, despite his apparently conflicted feelings about the character that made him a bankable actor.
More 'Star Wars 7' News:
Follow Frank DiGiacomo on Twitter.
Follow Movieline on Twitter.