Harrison Ford Might Return As Han Solo − And Die Happy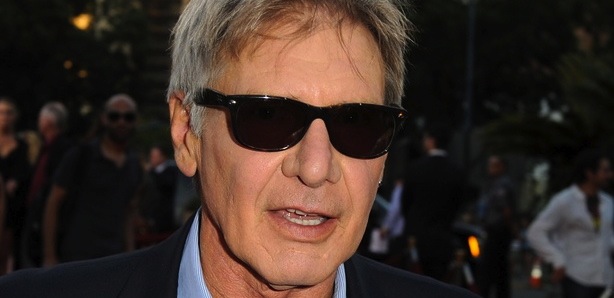 Yes, Mara Jade, it's possible for Harrison Ford to be "open to the idea" of reprising his role as Han Solo in Disney's Star Wars Episode VII and still hate the character, as Movieline noted back in 2010. The key here is that the actor may finally get the opportunity to kill off the character that has bedeviled him throughout his auspicious career, which is something he wanted back in Star Wars Episode VI: Return of the Jedi. 
A "highly placed source" told EW.com  that  "Harrison is open to the idea of doing the movie and he's upbeat about it," but the story also notes, "don't be surprised if his contract includes a mandatory death scene for the sly old space smuggler."
Now, there's a reason to be upbeat!  Ford gets to chew some scenery in a death scene and  cut his ties — symbolically, psychically, joyously — to the role he can't seem to shake, or love.
Even though, two of the video clips seemed to have suddenly been pulled from Movieline's 2010 post,  Ford's not-so-fond feelings for the space cowboy character that made him a box-office boss have  been pretty apparent over the years. As EW also reported, Ford said in a 2010 ABC interview that Han Solo "was not so interesting to me" and that  "I thought he should have died in [Episode VI] to give it some bottom."
I also would have much preferred a Solo death scene instead of watching Ewoks dance. So, I hope Ford gets his wish. Then, the next time a talk-show host asks him about his iconic role, he can finally say:  "Han Solo — he's dead."
Related Stories: Harrison Ford's Long History of Hating Star Wars
Luke Skywalker & Princess Leia Knew Of More Star Wars Stories; Surprised By LucasFilm Sale
Disney Buying LucasFilm For $4.05 Billion, Promises New Star Wars in 2015 (UPDATED)
Follow Frank DiGiacomo on Twitter.
Follow Movieline on Twitter.