'Leaked' Disney 'Star Wars Episode VII' Posters Revealed By Conan O'Brien's Team Coco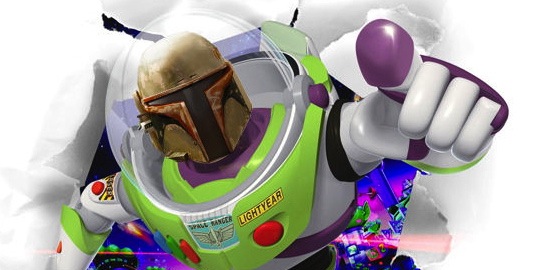 May the farce be with you!  In the wake of news that Disney will be producing more Star Wars movies as a result of its acquisition of George Lucas' LucasFilm on Tuesday, the geniuses at Conan O'Brien's Team Coco have posted some very funny parody posters of what the interstellar franchise will look like under the influence of the House of Mouse. 
I'm partial to the Boba Fett-meets-Buzz-Lightyear hybrid, but the image of the Jawas taking over for the Seven Dwarfs and spiriting off a comatose Snow White is a keeper, too.  The full Boba poster and a third featuring the characters from Peter Pan silhouetted against the Death Star can be found at the Team Coco website. There's such great material for satire here that I have a feeling that this is just the beginning. Walt Disney as Darth Sidious, anyone?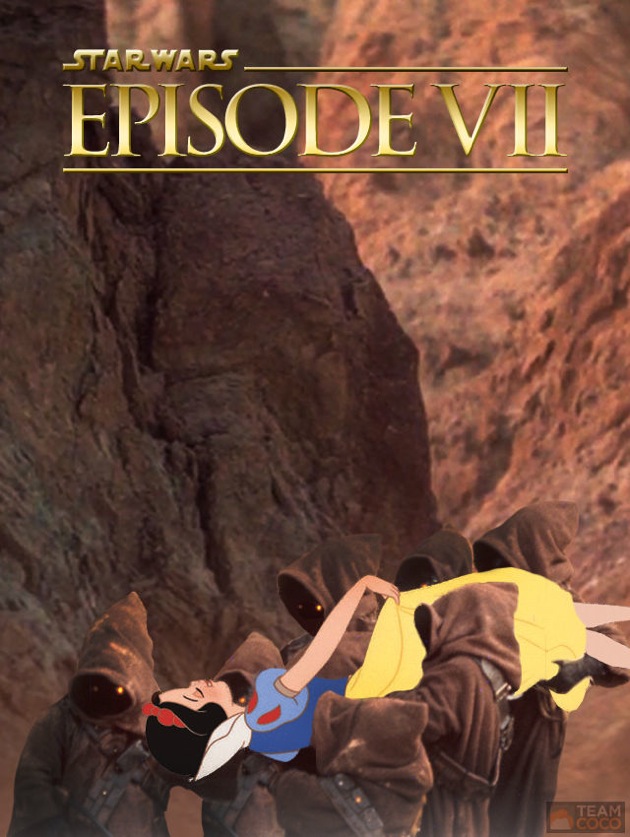 Follow Frank DiGiacomo on Twitter.
Follow Movieline on Twitter.