Prometheus Spoilers: The Latest TV Spot Has Them, And How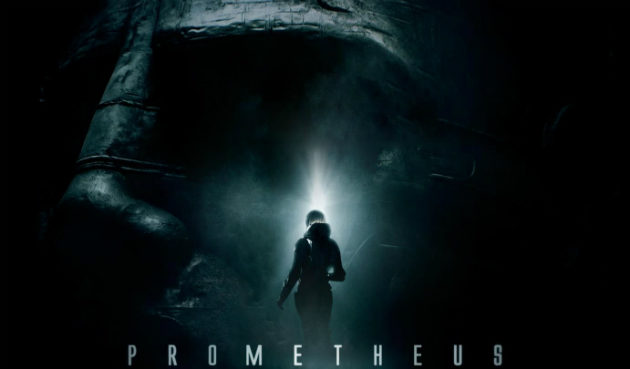 Technically the plot of Prometheus is still fairly unknown from the trailers and clips Fox has unleashed, at least insofar as what it is that befalls the intrepid space crew that ventures into unknown horrors in Ridley Scott's June sci-fi action thriller. But the latest TV spot seems to reveal an awful lot of said horrors — flashes of frights and things and scenes that seem to give good reason for that R rating — so watch at your own risk, because these 30 seconds are at once both awesome and a tad too revealing.

Spoilers ahead!
Behold, the squirmy delights ahead of us all in the June 8 release. All those times Ridley Scott waved away Alien connections as relatively loose associations seem moot after seeing space snakes crawl up into someone's head and glimpsing whatever it is that's going on in Noomi Rapace's belly. "Get it out of me!" is the new "Cut it out!" of Prometheus promo catchphrases.
And can we just talk about that hulking space man for a second? I have no idea what is actually going on here, but I'm getting flashes of Sunshine, if you know what I mean. Taking all speculations in the comments below.
[via i09]