More Kinky Looks at Rachel McAdams, Noomi Rapace in Brian DePalma's Passion
Looks like that first steamy image from Brian DePalma's femme thriller Passion was just the tip of the erotic iceberg! New images from the film have emerged from Cannes, where the film is seeking buyers, showing more of stars Rachel McAdams as a businesswoman and Noomi Rapace as her assistant, who become locked in a deadly power struggle that will involve lingerie, showers, and kinky masks. If these pics don't get this movie sold, I don't know what will.

Passion is a remake of the 2010 French film Love Crime, which starred Kristen Scott Thomas and Ludivine Sagnier; it's DePalma's first film since 2007's Redacted, and judging from the stir the first image has created, should mark a return to DePalma's wheelhouse. And, really: Has there been a single film still in recent memory as immediately enthralling and dangerous and seductive as the Passion mask shot below? Sign me up.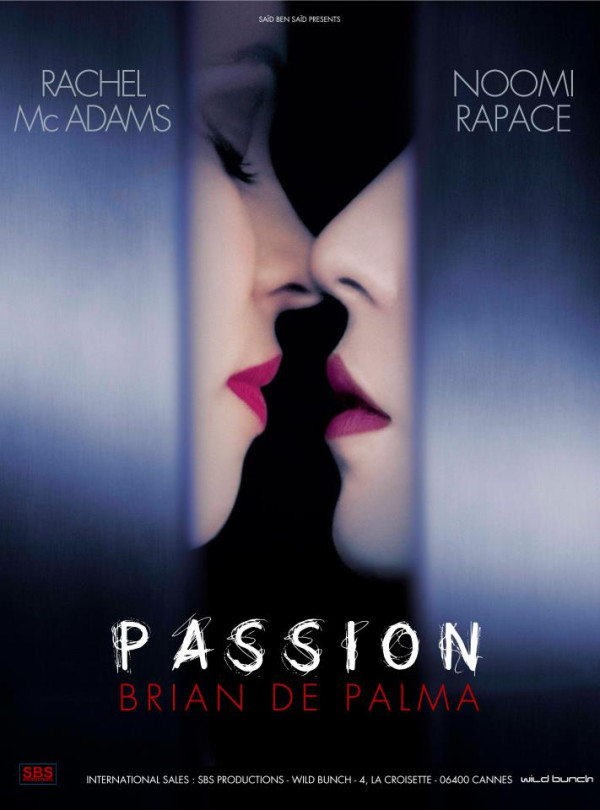 The new images were posted to the film's Facebook page (via The Playlist and De Palma A La Mod), which adds this synopsis:
The offices of a prominent multinational corporation is the setting for this story of a power struggle between two contemporary women. Isabelle has unlimited admiration for her direct superior, Christine, a woman well-schooled in the ways of power. Christine enjoys holding sway over Isabelle, leads her one step at a time and ever more deeply into a game of seduction and manipulation, of dominance and servitude. The game is played for keeps, and there is no turning back.
[via The Playlist]