Guillermo Del Toro Confirms He Was Asked To Helm 'Star Wars: Episode 7'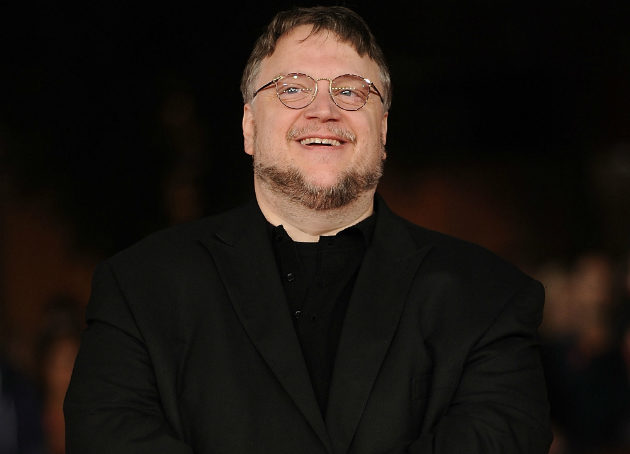 Brace yourselves, people: in an alternate galaxy far, far away, there is a Guillermo Del Toro-helmed Star Wars film in development.
Rampant speculation being the most powerful side effect of the Living Force, it's no wonder that last year's shocking news that we'll soon all be watching – and probably complaining about – Star Wars: Episode 7 has resulted in endless guessing from the Jeditariat. When we're not gushing about possible plot points, or the fact that the new film might feature a female lead. We're talking about the most common subject of baseless and not-so-baseless guesswork: Just who will be directing it?
With George Lucas retiring, the possibility of a somewhat clean slate for the Star Wars universe after the mess made of it by the prequel trilogy is enough to make even the most bitter ex-fan drool. In the weeks after the initial announcement of Episode 7, several directors were consistently mentioned as potential hirees. At the time it seemed like nothing more than wish fulfillment fantasies and baseless rumor, but it's beginning to look as though the rumored names reflected very real prospects.
One of the most frequently mentioned names was Pan's Labyrinth and Pacific Rim director Guillermo Del Toro. In November, Del Toro outright denied having been approached by Disney, but speaking this week to The Playlist he finally confirmed that he was, in fact, asked if he'd like the job. "We got one phone call to my agent saying, 'Is Guillermo interested?'," the director said. "And basically I have so much stuff already of my own, and I'm pursuing stuff that I'm generating already..."
He offered no other comment, aside from affirming that he'd love to see Brad Bird take the job, but in saying no to Star Wars, Del Toro is in good company. JJ Abrams recently revealed that he, too, turned down the chance to take over Star Wars, in his case because, as he put it, he's too big a fan to want to do anything more than watch the new films in theaters. Whether true or not, it's interesting that now two of the most obvious names-out-of-a-hat have said no to Star Wars 7.
Though Episode 7 is almost certainly racing into preproduction, Disney has not yet announced a director. Whether this is because they haven't hired one, or because the same CIA-levels of secrecy they employed to keep the purchase of the franchise a secret for more than a year are in full force now, I prefer to believe that the will of The Force is behind everything. (Flash Gordon director Mike Hodges for Episode 7, anyone?)
[via The Playlist]
RELATED ARTICLES:
'Star Wars Episode 7': Is The Force With The Ladies For A Change?
J.J. Abrams Not Headed For 'Star Wars'
Woody-Wan Kenobi? 'Toy Story 3' Writer Hired For Next 'Star Wars' Trilogy Treatment
Ross Lincoln is an LA-based freelance writer from Oklahoma with an unhealthy obsession with comics, movies, video games, ancient history, Gore Vidal, and wine. Follow him on twitter (@rossalincoln).
Follow Movieline on Twitter.