Oscar Index: PGA Propellant And The N-Word (Nominations!) For 'Django Unchained'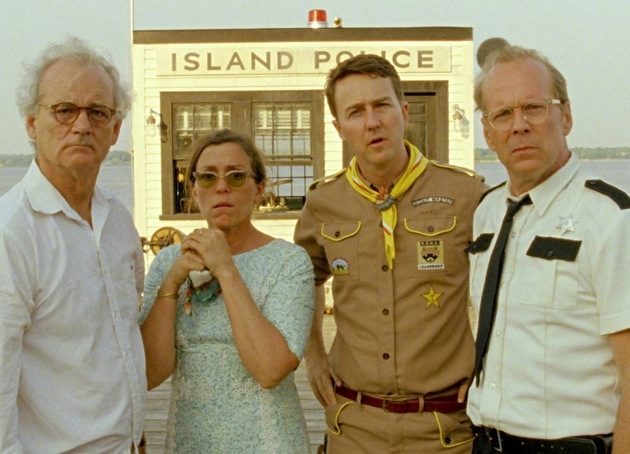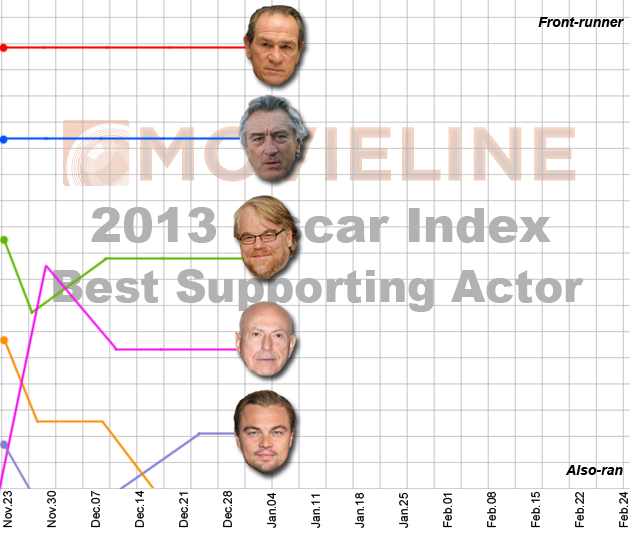 Best Supporting Actor
In this crowded and distinguished field, will Skyfall's PGA nomination help propel SAG nominee Javier Bardem back into nomination contention? Whom would he replace? Likewise Christoph Waltz, who carries much of Django Unchained.
1. Tommy Lee Jones (Lincoln)
2. Robert DeNiro (Silver Linings Playbook)
3. Phillip Seymour Hoffman (The Master)
4. Alan Arkin (Argo)
5. Leonardo DiCaprio (Django Unchained)
Ones to watch: Javier Bardem (Skyfall), Christoph Waltz (Django Unchained)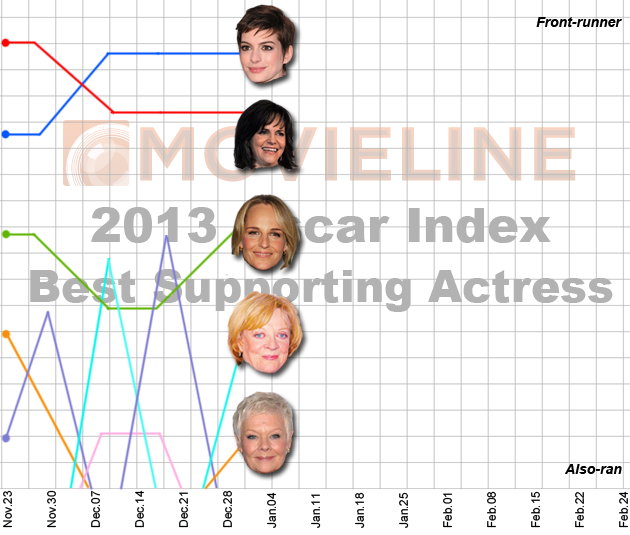 Best Supporting Actress
Maybe it's the Downton fever talking, but Maggie Smith merits reconsideration as an Oscar contender for the crowd-pleasing The Best Exotic Marigold Hotel, as does Judi Dench, who stands to benefit most from a PGA bump for Skyfall due to the emotional arc of her character, a franchise stalwart since 1995. But the newly released video of Anne Hathaway's showstopping performance of "I Dreamed a Dream" confirms her frontrunner status. And I am telling you, there's no way she's going home without an Oscar.
1. Anne Hathaway (Les Miserables)
2. Sally Field (Lincoln)
3. Helen Hunt (The Sessions)
4. Judi Dench (Skyfall)
5. Maggie Smith (The Best Exotic Marigold Hotel)
Ones to watch: Amy Adams (The Master), Nicole Kidman (The Paperboy)
READ MORE OSCAR INDEX:
Oscar Index: Everything's 'Dark' And 'Miserables,' Until We Get 'Unchained'
Follow Movieline on Twitter.