Globes Analysis: Hooper, Russell, De Niro Snubbed & Is Waltz Really A Supporting Actor?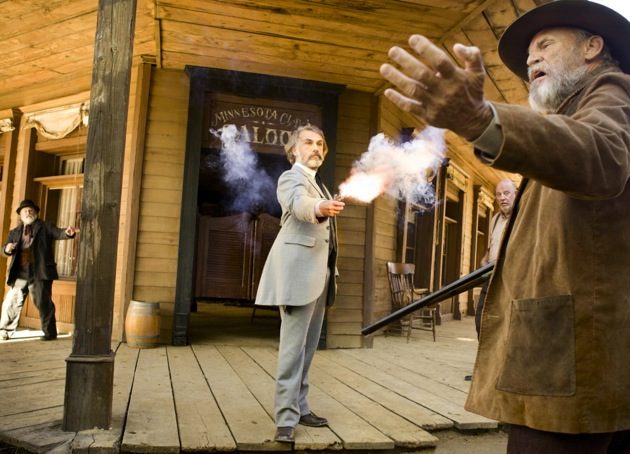 Early Thursday morning, the Hollywood Foreign Press Association announced its Golden Globe nominees, and, as you might expect, there were some surprises. Thanks to the Academy's decision to unveil its Oscar nominations on Jan. 10, three days before Globe winners are revealed on Jan. 13, today's nominations will have less bearing than usual on Oscar jockeying.  But don't let anyone kid you.  Academy voters may have nothing in common with HFPA members, but they aren't impervious to the media's perception of who's hot, cold or no longer in the running.
With that in mind, here are a few preliminary observations about the nominations:
The snubs:  Although both Les Misérables  and Silver Linings Playbook were nominated in the Best Musical or Comedy Picture category, those films' directors, respectively, Tom Hooper and David O. Russell were conspicuously absent from the Best Directors category. Robert De Niro, who does his best work in years in Playbook was also not nominated. Beasts of The Southern Wild  was shut out entirely, although I doubt that will be the case with the Academy.  In some ways, the biggest surprise of all was the cold shoulder that Skyfall got despite its critical acclaim and spectacular overseas box-office success. Adele's theme song, Skyfall, was the FHPA's only nod to the film. Dame Judi Dench is among the nominees, but for her work in The Best Exotic Marigold Hotel. We at Movieline are also extremely disappointed that Matthew McConaughey was not nominated for Magic Mike.
The surprises:  Salmon Fishing in the Yemen which netted nominations for Best Film, Actor (Ewan McGregor) and Actress (Emily Blunt) in the Comedy or Musical category.  (The film may not have done Skyfall numbers, but it also performed surprisingly well at the box office.) Nicole Kidman's Supporting Actress nomination for The Paperboy should at least get Academy voters to consider or reconsider her performance. Meanwhile,  Rachel Weisz's performance in The Deep Blue Sea is turning in to the most honored acting role that nobody saw, but that could be about to change.
The Head Scratcher:  I realize that the title of Quentin Tarantino's movie is not Dr. King Schultz Unchained, but it's a damn shame that Christoph Waltz's extraordinary performance as the bounty hunter who frees Django and helps him locate his wife, has been relegated to the Supporting Actor category. Although Daniel Day-Lewis is probably going to win the Best Actor, Drama category, I actually think Waltz would have had a better shot in that race because his performance and Django Unchained are both very different from the other entries. In the supporting actor category, he and co-star Leonardo DiCaprio will inevitably cancel each other out. Technicalities and politics be damned, Waltz's performance is as crucial to the movie as Jamie Foxx's, and I say he got robbed here.

Related: Golden Globes Unveil 70th Edition Nominees
Follow Frank DiGiacomo on Twitter.
Follow Movieline on Twitter.