In Honor Of Miley Cyrus's Bonnie & Clyde, A Brief History Of Starlets Channeling Bonnie Parker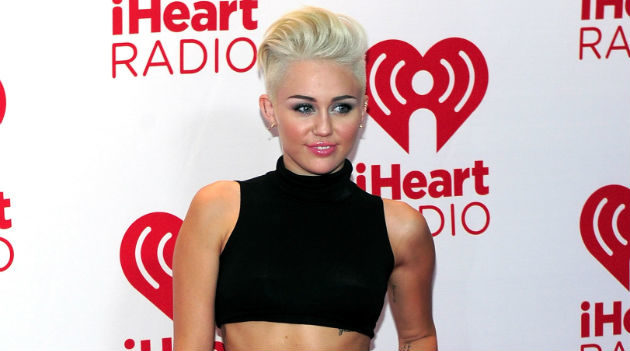 No matter how hard they try, it's highly unlikely any actress/singer/starlet will ever come close to portraying famed Depression-era outlaw Bonnie Parker like Faye Dunaway did in Arthur Penn's game-changing Bonnie and Clyde. But no matter! That won't stop Miley Cyrus from being the latest to give the fantastically stylish bank robber a try, as she's slated to do in the four-hour History Channel/Lifetime miniseries Bonnie & Clyde.

Parker and her paramour Clyde Barrow have been depicted about a dozen times in TV and film dating back to 1958's The Bonnie Parker Story, starring WB player Dorothy Provine. (Herstory, see what I did there?) Once Penn's classic burst onto the cinescape and tommy gunned its way into film history — helped along in no small part by Dunaway, who was Oscar-nominated for her turn as Parker — no film or television property has successfully made a mark retelling the Parker-Barrow lore.
But the reckless romanticism of their tale is too rich to ignore; hence, the many musical iterations of the Bonnie & Clyde mythos. Serge Gainsbourg and Brigitte Bardot channeled the duo for their 1968 collaboration album Bonnie and Clyde, headlined by the titular track featuring Bardot's sensual cooing; in Parker's signature beret, Bardot is the vision of Bonnie Parker's sensual French reincarnate. Many others have paid homage to this homage in turn, including actress Scarlett Johansson, who whisper-crooned her way through a 2011 cover with Gainsbourg's son Lulu.
My favorite post-Gainsbourg musical riff on the duo? Jay-Z and Beyonce's "'03 Bonnie and Clyde," which itself uses a sample of Tupac's 1996 track "Me and My Girlfriend," a song inspired by Penn's Bonnie and Clyde film.
More recently, former tween idol Hilary Duff was set to play Parker until she was dropped due to pregnancy (infamously collecting $100,000 in her pay or play deal for doing next to nothing). I think we can all agree we dodged a bullet there, although the project was recast with True Blood's Lindsay Pulsipher and apparently is still happening.
So now comes Miley Cyrus to breathe good girl-gone-bad life into four hours of Bonnie and Clyde. I'm sure she, like all who've come before, feels a deep and soulful connection to the spirit of Bonnie Parker. The question is, how much peroxide and cigars will it take for her to be able to disappear into the role? (And is a Cyrus cover of that Gainsbourg classic inevitable/unavoidable?)
[via Deadline]
Follow Jen Yamato on Twitter.
Follow Movieline on Twitter.