LOL: Miley Cyrus Bomb Makes $440 Per Screen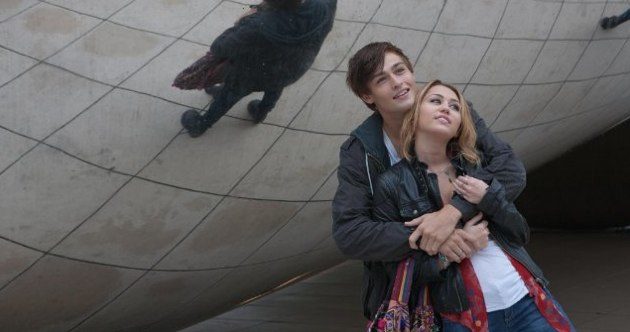 So Lionsgate quietly — like, very quietly — released its long-shelved Miley Cyrus "comedy" LOL into 105 theaters over the weekend. Director Lisa Azuelos's English-language remake of her own French hit from 2008 suffered for it, too, grossing a total of just $46,500 — less overall than The Avengers made per screen.

LOL's $440-per-theater average is by far the lowest of Cyrus's career and something of a fork in the road for the young star, who must now decide if she wants to spend the next five years before she inevitably poses for Playboy either chasing down increasingly elusive theatrical opportunities like "Snack-Bar Girl #3" in the next Kevin James film or signing a stable four-picture deal with Hallmark Channel or... whatever else is out there. Critics weren't kind, either. "That Lionsgate gave this star vehicle such a half-hearted theatrical dump May 4," wrote Variety critic Joe Leydon, "speaks volumes about the dimmed wattage of toplined Miley Cyrus, whose charisma-free performance may in turn serve as a cautionary example for teen pop phenoms seeking to break out into 'mature' screen roles."
Meanwhile, Cyrus was introspective today on Twitter:
No worries, Miley! Your friends in the Occupy movement are surely happy to see you've moved beyond mere dollars and cents. Surely you've got Hollywood right where you want it.
[Movie City News via Yahoo!]
Follow S.T. VanAirsdale on Twitter.
Follow Movieline on Twitter.