POLL: Celebrate 50 Years Of James Bond And Vote For Your Favorite 007 Movie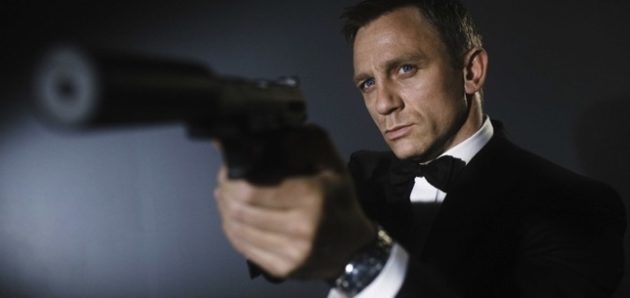 In an industry where success is often measured by a movie's performance over a single (opening) weekend, the James Bond franchise is that rarest of things: a long-distance runner. At 23 movies — 22 if you don't count the independently produced Never Say Never Again — and counting, Ian Fleming's Agent 007 has managed to be mostly relevant at the box office for 50 years and, according to filmsite.org, while earning more than $1.5 billion. That's third only to, respectively, the Harry Potter and Star Wars franchises.  Even more so than Bob Dylan records (especially the recent ones),  Bond movies are very much products of the times in which they are released.  The campy 1980s sex-fluff of the Roger Moore 007 movies would probably not fare so well were they released in today's economically fraught kill-or-be-killed world. Daniel Craig is the right Bond for this era, and, if you ask me, in a dead heat with Sean Connery for the best Bond of all time.  But, actually, I'm more interested in your opinion.
In commemoration of Tuesday's release of Bond 50: The Complete 22 Film Collection, MGM's Blu-Ray collection of the 22 Bond films  that it recognizes, Movieline will be presenting a series of posts all week long that focus on the iconic super spy.  To kick things off, we're asking our readers to pick their favorite Bond movie.  Our list numbers 23 because Never Say Never Again deserves to be included.  Order up a martini (or, ahem, a Heineken) and vote your choice. We'll post the results mid-week and on Saturday. By the way, if you think that David Niven and Peter Sellers' 1967 Casino Royale spoof should have been included, vote for it in the comments section.