Roger Moore Says Daniel Craig Is 'Best 007' (And Has The Best Bod)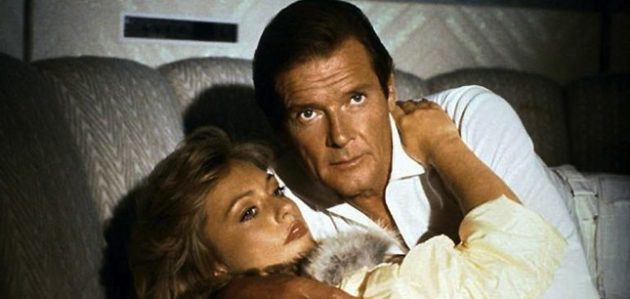 No stranger to James Bond himself, Sir Roger Moore said he thinks the current man to hold the reins of 007, Daniel Craig, is the best actor to play the eternally debonaire British secret service agent. Eighty-four year-old Moore, who played Bond in seven films between 1973 and 1985 gave kudos to Craig's performance in his new book, Bond on Bond.

"I love Casino Royale and Daniel Craig. He is a wonderful actor, certainly the best actor to play Bond," Moore said as quoted in BBC. He also noted that Craig, 44, also had a slammin' bod, saying he had "the best build of any Bond." That is a tall compliment given the half-dozen people to play James Bond, beginning with Dr. No in 1962 include the likes of Sean Connery, Timothy Dalton and Pierce Brosnan.
Reminiscing about his years as Bond, Moore, whose final two rounds as 007 were in Octobpussy (1983) and A View to a Kill (1985) noted with some levity: "Back then I could leap out of a chair without fear of my knees cracking. "[I] could chew a toffee without fear of losing a tooth; could admire my flowing locks and my bronzed, slim torso. "With a twitch of the old eyebrow I set pulses racing across the world, they say. These days it's my pacemaker that keeps my pulse racing."
There have been twenty-two films in the James Bond series. The next installment will open Stateside in November (October 26 in the U.K.). Skyfall, will also be Daniel Craig's third round at playing 007.
In 1973, Roger Moore became 007 for Live and Let Die and played Bond a further six times over twelve years before being replaced by Timothy Dalton for two films. Last month, a new trailer was released, teasing the next Bond installment. Skyfall also stars Ralph Fiennes, Javier Bardem, Ben Whishaw, Helen McCrory and Judi Dench.
And Craig even managed to get none other than H.M. Queen Elizabeth II into the act with a short skit helping to kick off last month's Olympics in London. Craig approached Her Majesty in what looked like a Buckingham Palace office and then was later seen jumping out of a helicopter with a sovereign look-a-like.