James Bond: Jumping with the Queen Last Week; New International Trailer This Week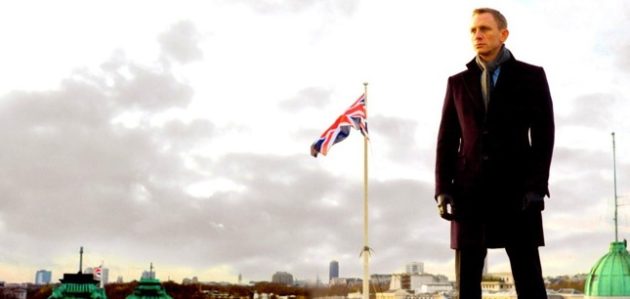 James Bond added another leading lady under his belt after he teamed up with none other than Queen Elizabeth II in a sketch for the opening night of the Olympics in London (with what looked like Her Majesty jumping out of a plane with the eternal superstar agent). Most certainly not quite how it happened, but nevertheless a significant royal boost for 007 ahead of his next adventure. The new international trailer of Skyfall promises more action and intrigue - and of course he's once again ready for the fight, tux in tow.

Daniel Craig returns once again crisply dressed, heading to exotic locations and facing up to eccentric bad guys and of course finding romance along the way with beautiful women. Skyfall also stars Daniel Craig, Ralph Fiennes, Javier Bardem, Ben Whishaw, Helen McCrory and Judi Dench. Bardem takes his turn playing Bond's nemesis and even sports a blond-do.
The film opens in November in the States.
Official synopsis: Daniel Craig is back as Ian Fleming's James Bond 007 in Skyfall, the 23rd adventure in the longest-running film franchise of all time. In Skyfall, Bond's loyalty to M is tested as her past comes back to haunt her. As MI6 comes under attack, 007 must track down and destroy the threat, no matter how personal the cost.
International trailer:
Watch the international trailer via YouTube
Domestic trailer:
Watch the domestic trailer via YouTube