Forgive Me Father, But You F-ed Me Up − A Last Look Back At The Toronto International Film Festival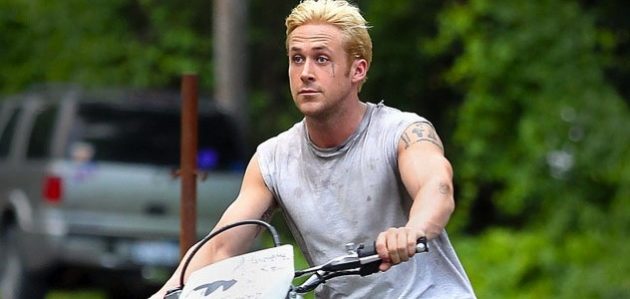 I keep coming back to The Place Beyond the Pines, but it was the movie that defined the Toronto International Film Festival for me. More than once, I heard the director Derek Cianfrance describe his ambitious and moving film as a movie about "legacy" and how "sometimes you're born into a world with all of these repercussions that people have made before you" and "have to fight and claw to get out of that."  Judging from the features and documentaries I saw during my short stay in Toronto, these ideas of legacy and the sins of our fathers — whether they're our literal or institutional fathers — are weighing heavily on America's collective psyche.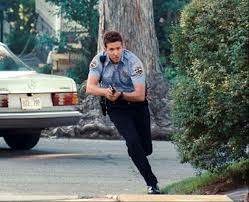 Perhaps this theme resonated with me because I am a father — the sins come with the territory — but after a decade of terrorism, war and economic turmoil, I think that, on a larger psychological scale, even a nice chunk of the 1 percent are freaked about how America's recent past will affect its future, and that insecurity has seeped into a lot of the art that will be seeing over the next few months.
The Place Beyond The Pines, which Focus Features will release in 2013, is essentially about how a fateful encounter between two fathers — one a stunt motorcyclist (Ryan Gosling) who has turned to crime to support his son; the other, a cop (Bradley Cooper), who has his own daddy issues, carries over into the next generation. I'm oversimplifying the plot, a good portion of which needs to stay under wraps for optimum dramatic impact, but, in the last third of the movie, Cianfrance creates a remarkable amount of tension around the question of whether the sons of Gosling and Cooper's characters will be damned by the actions of their fathers.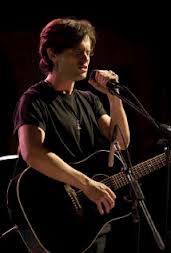 A similar theme is at play in Daniel Algrant's Greetings From Tim Buckley, a movie that features a breakthrough performance from Penn Badgley as Tim's son, Jeff Buckley, who, like his father, was an extremely talented singer/songwriter. (Based on Badgley's performance, he has a bright future in film.)  Buckley pere and fils both died young: Tim succumbed to a drug overdose at the age of 28 when his son was just an infant. Jeff drowned in the Wolf River in Memphis, TN when he was 30.
Greetings doesn't deal with their deaths, though. It grapples with the much thornier aspect of Jeff's life, specifically, his struggle to shake off the weighty ghost of his father — at the post-screening Q&A I attended, Algrant said Greetings producer Fred Zollo described the story as "Hamlet" — who he barely knew but who serves as a constant reminder of all he has not accomplished. Tim Buckley had released nine studio albums, achieved critical acclaim and credibility as a political activist by the time he died. Jeff Buckley was just beginning to record his second album when he died. And yet, anyone who has heard his recordings of "Forget Her," "Lover, You Should Have Come Over" or his ethereal version of Leonard Cohen's "Hallelujah," knows that Jeff found himself. But as Algrant and, especially Badgley, reveal, the story is all in the telling.
Pages: 1 2