Kristen Stewart To Miss MTV VMAs For On The Road's Toronto Premiere?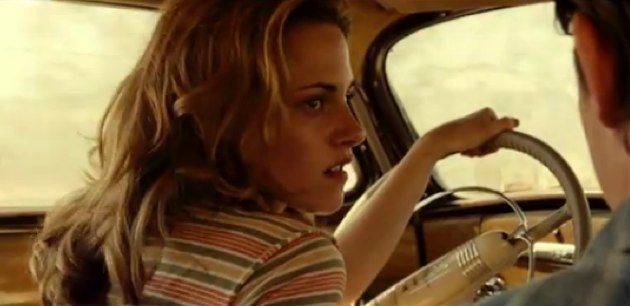 It was the Tweet heard 'round the Twilight-sphere: Toronto Film Festival Artistic Director Cameron Bailey announced via Twitter that Kristen Stewart will be attending the festival with her film On The Road... which just happens to be premiering on September 6, the same night as the MTV Video Music Awards. Coincidental scheduling conflict or convenient timing for avoiding certain Breaking Dawn promotional duties with (or without) betrayed vampire BF Robert Pattinson?

Neither Stewart nor Pattinson had been confirmed to attend the VMAs, though fans had still held out hope that they'd see one or both in attendance at the annual event. Both stars along with Taylor Lautner were also reportedly opting out of convention tour duties surrounding the Twilight Saga's final installment.
"I like pushing and watching a genuine experience on screen," Stewart of her sexually-daring performance after the film's Cannes debut. "The reason I wanted to do the job was to be provoked as much as possible and then to do it and take it further. We were just going forth, and as long as you're being honest there's nothing to be ashamed of."