Cheating, Apologetic Kristen Stewart 'Has Been Neutered'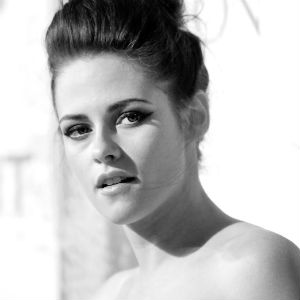 In the wake of the Kristen Stewart cheating bomb that dropped today, at least one PR pro thinks Stewart's subsequent apology stinks of forced reparations. Meanwhile, gossip maven Lainey Lui zeroes in on the repercussions of the Twilight star issuing such a perplexingly earnest-sounding mea culpa after years of fiercely protecting her private life from outside eyes: "Kristen Stewart has been neutered. She's officially owned now. She belongs to them. And she belongs to us."

Continued, from Lainey Gossip: "You don't want to answer questions about your private life? But you just gave me every reason to ask about your private life because you told ME how sorry you are, sobbing through your words, that you may have ruined your love. One day you're diving into the dumpster avoiding photographers when I want to see a picture of you holding hands with your boyfriend, the next day you're begging me to understand that you made a bad judgement call, essentially pleading for my forgiveness. Who turns down power when it's presented to them? Certainly not me. Certainly not us."
Lainey's been covering the Twilight beat within the larger celebrity world for years now, and she's always come across as one of the realest-talking gossip fixtures in the biz. Here she nails Stewart's PR predicament precisely on its head: In a nutshell, one of Hollywood's most hounded celebrities has uncharacteristically and without prompting pulled back the curtains on her private life — and how — and judging by how her People exclusive apology reads it seems like she was thinking about as strategically as a plaintive, emotional teenager, not the megastar who just months ago swore she didn't care about those who "want to turn truth into shit."
What's fascinating here to celeb-watchers is that Stewart felt she needed to apologize publicly at all after becoming quite adept at protecting her private life. Then again, that kind of 24-7 privacy-guarding would be exhausting for anyone. But if anyone demanded an apology, it wasn't necessarily the fans, though it likely helped stem the tide of vicarious betrayal many have vocalized. So why do it?
Follow Jen Yamato on Twitter.
Follow Movieline on Twitter.