Kristen Stewart Cheated With SWATH Director - And Admits It: Will Scandal Hurt Breaking Dawn at the Box Office?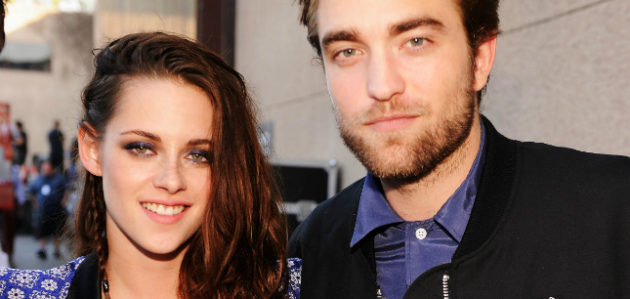 The Twilight world is reeling with the revelation that Kristen Stewart cheated on Robert Pattinson with her Snow White and the Huntsman director Rupert Sanders, confirmed in a public apology issued by Stewart today. Needless to say, people have questions. What was she thinking? What exactly is going on in those car photos? And, more importantly for the billion-dollar franchise sprouted from KStew and RPattz's on- and rumored offscreen love: With The Twilight Saga: Breaking Dawn Part 2 approaching theaters this November, having capitalized on Stewart and Pattinson's recent displays of public PDA, how will the box office-boosting faithful react to the news of behind the scenes infidelity and betrayal?

US Weekly's expose on Stewart's affair with the married Sanders (who cast his wife, model Liberty Ross, as Stewart's mother in SWATH) hits newsstands Friday, although damning photographs leaked early prompting Stewart's admission on Wednesday. The steamy snaps of 22-year-old Stewart and her 41-year-old director were taken just days before Stewart made a fan-pleasing appearance at the Teen Choice Awards alongside Pattinson, with whom she reportedly shares a home.
"I'm deeply sorry for the hurt and embarrassment I've caused to those close to me and everyone this has affected," Stewart said in an apology issued today. "This momentary indiscretion has jeopardized the most important thing in my life, the person I love and respect the most, Rob. I love him, I love him, I'm so sorry."
2008's Twilight film rose to popularity on the strength of Stephenie Meyer's book series fanbase, but the chemistry between Stewart and Pattinson gave Summit's franchise-starter an offscreen hook that launched a record-breaking franchise. The heat between the two that sparked in Pattinson's Twilight audition in director Catherine Hardwicke's home became Twilight legend in itself; KStew and RPattz quickly became romantic icons for fans even before rumors swirled that they'd become involved, but in recent years they began to seemingly demonstrate their relationship, if neither officially acknowledged it in the press.
As their onscreen alter egos went from smitten classmates to wedded couple and beyond through four films, the pair's real life coupling has become increasingly ingrained in the Twilight franchise's popular and financial cache. Even if a relationship has never been officially confirmed, the suggestion of one has helped to propel the $2.4 billion Twilight franchise, not to mention the duo's individual star power as Hollywood's reigning teen idols.
Twilight (2008) $392,616,625 worldwide
The Twilight Saga: New Moon (2009) $709,827,462 worldwide
The Twilight Saga: Eclipse (2010) $698,491,347 worldwide
The Twilight Saga: Breaking Dawn Part 1 (2011) $705,058,657 worldwide
Earlier this month at Comic-Con, fans glimpsed footage of Stewart and Pattinson in the series' finale, Breaking Dawn Part 2, which sees them married with a child. As they have at every stop along the way, fans have clamored over the idea of life imitating art, and Stewart's Comic-Con comments embracing motherhood and marriage fed the publicity machine for the November release.
But while the admission of cheating will shatter the illusion for some fans, many have rejected the reports as false, steadfastly supporting their stars ("Robsten is Unbroken" is trending on Twitter among those in denial). As the truth sinks in, will fans revolt? Also admittedly possible, for the skeptics out there: They were never dating to begin with, and this entire affair was staged. A way for Stewart to break out of the confines of her Twilight persona as she looks ahead in her acting career?
In any case, Summit has a pickle ahead of them as they plot the PR campaign for Breaking Dawn, with Stewart, Pattinson, and Sanders sorting out their now very public private matters. While fans of the Twilight characters will surely return to theaters to see the final chapter of Bella and Edward's story play out, the popular fantasy that made their story larger than life has been shattered; add to that the previously announced plans to reunite Stewart and Sanders on a sequel to Universal's $381 million hit Snow White and the Huntsman, and an additional studio's financial future is involved.
Follow Jen Yamato on Twitter.
Follow Movieline on Twitter.