POLL: Would You See A Snow White And The Huntsman Sequel That Didn't Star Kristen Stewart?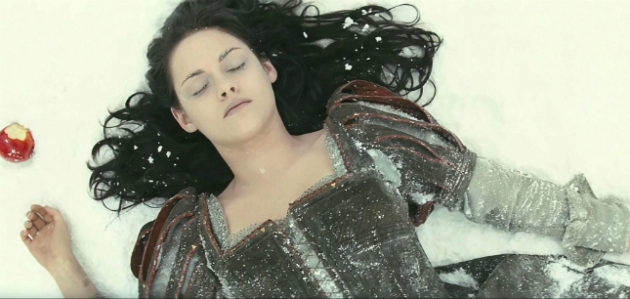 With Deadline reporting that Universal Pictures is denying a Hollywood Reporter  story that Kristen Stewart has been deep-sixed from the sequel to Snow White and the Huntsman, and the Twitter-verse buzzing over the news, we here at Movieline figure it's a good time to ask our readers to weigh in on this debate.
As Deadline points out, SWATH's near $400 million worldwide box-office gross makes it an eligible vehicle for a sequel, and, internally, Universal is discussing whether to focus the next movie on the Huntsman character played by Chris Hemsworth, who is fast proving himself to be leading-man material.  According to our sister site, the Hollywood Reporter "used all this as a referendum to stamp out the participation of Stewart, because of recent events, which seemed a bit harsh and unfair, particularly since nary a word of the sequel or spinoff has yet been written." (There's also the bit of news that Universal has bought a crime drama called 90 Church: The True Story of the Narcotics Squad from Hell for Huntsman director Rupert Sanders.)  

So, now we're dying to ask you: Would you see SWATH 2 without Kristen Stewart? Check out the poll below and vote. It'll be good practice for November.
Follow Frank DiGiacomo on Twitter.
Follow Movieline on Twitter.