Pen a 10-Word Review To Win a Signed Copy of Stephenie Meyer's The Host (Updated With Winners)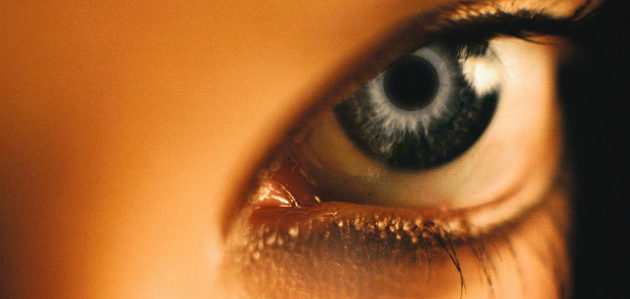 After introducing the world to Bella Swan and Edward Cullen in her 2005 global hit novel Twilight (thus launching a multi-billion-dollar franchise, which draws to an end in November's The Twilight Saga: Breaking Dawn Part 2), author Stephenie Meyer wrote the sci-fi best-seller The Host, about human heroine Melanie Stryder, the alien "soul" who comes to inhabit her, and the dual lives and loves they have while sharing the same body. With a Saoirse Ronan-starring adaptation set for 2013, now's the perfect chance to give The Host a read. Get your shot at winning a signed copy of the book by entering Movieline's latest 10-word review contest! [UPDATED - Read the winning entries!]

Movieline has two signed copies of The Host to give away to the winners of our latest 10-word review contest, which will end on Monday, June 25 at 5pm ET/2pm PT. We're opening this contest up to the topic of any of this weekend's new releases; pick any new film — perhaps Abraham Lincoln: Vampire Hunter? The ginger heroics of Pixar's Brave? Or Woody's latest Euro-confection? — and flex those brain muscles to deliver your best 10-word review. (More weekend openers here.) Movieline's editors will select the two best entries judging on originality, wit, and analysis (only one entry per person).
CONTEST RULES:
- Submit an original 10-word review of any new release movie in theaters this weekend in the comments below. Entries must be exactly 10 words, no more, no less!
- Enter with your full name and an email address where you may be reached.
- Two (2) winners will be selected and announced on Monday, June 25.
Contest ends Monday, June 25 at 5pm ET/2pm PT -- so get to reviewing!
[UPDATE: Contest is now closed. Thanks to all who played along!]
About The Host:
Our world has been invaded by an unseen enemy. Humans become hosts for these invaders, their minds taken over while their bodies remain intact and continue their lives apparently unchanged. Most of humanity has succumbed.

When Melanie, one of the few remaining "wild" humans is captured, she is certain it is her end. Wanderer, the invading "soul" who has been given Melanie's body, was warned about the challenges of living inside a human: the overwhelming emotions, the glut of senses, the too vivid memories. But there was one difficulty Wanderer didn't expect: the former tenant of her body refusing to relinquish possession of her mind.

Wanderer probes Melanie's thoughts, hoping to discover the whereabouts of the remaining human resistance. Instead, Melanie fills Wanderer's mind with visions of the man Melanie loves—Jared, a human who still lives in hiding. Unable to separate herself from her body's desires, Wanderer begins to yearn for a man she has been tasked with exposing. When outside forces make Wanderer and Melanie unwilling allies, they set off on a dangerous and uncertain search for the man they both love.
The Host, directed by Andrew Niccol and co-starring Diane Kruger, William Hurt, Jake Abel, and Max Irons, hits theaters on March 29, 2013.
--
Thanks to all who submitted their 10-word reviews! We tip our hat to the two readers whose winning entries will soon make them the lucky recipients of a signed copy of Stephenie Meyer's The Host:
Lisa Dulaitis:
"Would like to rave about Brave, much worthy of praise!"
Amanda Holtz:
"Deceptively touching and dramatic, Seeking A Friend truly delivers hope!"