Weekend Receipts: Four New Openings Can't Keep a Good Man Down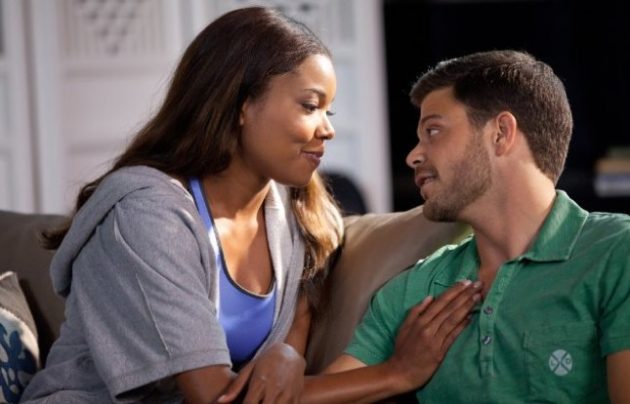 The last weekend before summer blockbuster madness ensues proved to be a wrenching one for Hollywood, which watched as four new openings stumbled out of the gate behind tested literary thoroughbreds Think Like a Man and The Lucky One. Is the Apatow comedy machine broken? Has America lost its taste for the Stath? Your Weekend Receipts are here.

1. Think Like a Man
Gross: $18,000,000 ($60,868,000)
Screens: 2,015 (PSA $8,933)
Weeks: 2 (Change: -46.5%)
Congratulations go out once more to the team at Screen Gems, which has finally learned that when it comes to box-office gambles, a king still beats a queen 10 times out of 10.
2. The Pirates! Band of Misfits
Gross: $11,400,000 (new)
Screens: 3,358 (PSA: $3,395)
Weeks: 1
3. The Lucky One
Gross: $11,325,000 ($39,927,000)
Screens: 3,175 (PSA: $3,567)
Weeks: 2 (Change: -49.7%)
In the battle of adorable clay figurines going through the narrative motions, the Aardman Animation effort Pirates narrowly edged out Zac Efron and Taylor Schilling's second lukewarm week of getting their Sparks on.
4. The Hunger Games
Gross: $11,250,000 ($372,455,000)
Screens: 3,572 (PSA $3,149)
Weeks: 6 (Change: -23.3%)
OK, let's have a contest: With a terrific week-to-week hold yet with The Avengers, Dark Shadows and Battleship en route over the next three weekends, on what date will The Hunger Games break $400 million domestic? The person who guesses closest without going over gets to direct Catching Fire.
5. The Five-Year Engagement
Gross: $11,157,000 (new)
Screens: 2,936 (PSA $3,800)
Weeks: 1
Despite generally good reviews and its Apatow imprimatur, Engagement joined the likes of Speed Racer, Whatever Works, United 93 and The Interpreter to become the latest Tribeca opening-night selection to underwhelm at the domestic box office. Only the franchise entries Shrek Forever After really delivered after such a distinction, prompting the question on everyone's my tongue this morning: Is there such a thing as a Tribeca curse? Discuss! Or... not.
6. Safe
Gross: $7,720,000 (new)
Screens: 2,266 (PSA $3,406)
Weeks: 1
7. The Raven
Gross: $7,250,000 (new)
Screens: 2,203 (PSA $3,291)
Weeks: 1
Whatever. Wal-Mart awaits, thanks for playing.
[Figures via Box Office Mojo]
Follow S.T. VanAirsdale on Twitter.
Follow Movieline on Twitter.