Weekend Receipts: Think Like a Man Thinks Like a Champ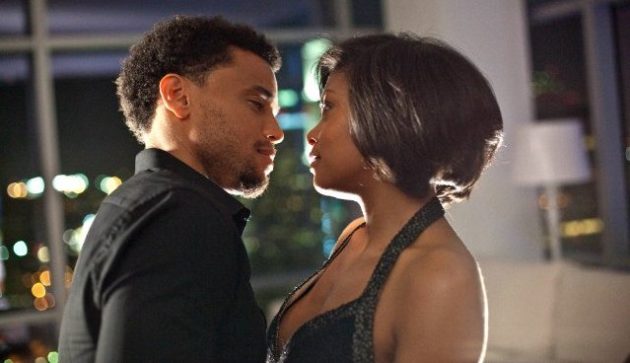 After nearly a month in first place, The Hunger Games surrendered its banner to another big-league bestseller-adaptation — and not the one that you (or I, for that matter) were expecting. Your eye-opening Weekend Receipts are here.

1. Think Like a Man
Gross: $33,000,000 (new)
Screens: 2,015 (PSA $16,377)
Weeks: 1
Author Steve Harvey's comic self-help literary phenomenon became director Tim Story's comic cinematic-infomercial phenomenon over the weekend, soundly shutting down the Nicholas Sparks adaptation The Lucky One. Or maybe "shutting down" is being kind: Any time you can open on a third fewer screens and earn a third more opening-weekend loot — and more than double the per-screen average — than your closest competition, that's just an ass-kicking.
2. The Lucky One
Gross: $22,805,000 (new)
Screens: 3,155 (PSA: $7,228)
Weeks: 1
And the thing is, these aren't especially horrible numbers for the Zac Efron potboiler: As the second-best opening for a Sparks movie to date, it would factor strongly overall into the film's Sparks Quotient. It would also suggest that Zac Efron couldn't open a packet of cheese let alone a movie full of the stuff.
3. The Hunger Games
Gross: $14,500,000 ($356,900,000)
Screens: 3,752 (PSA $3,865)
Weeks: 5 (Change: -31.3%)
God, third place? After five weeks? Slackers.
4. Chimpanzee
Gross: $10,205,000 (new)
Screens: 1,563 (PSA: $6,529)
Weeks: 1
Now that's a fine way for Rich Ross to leave Disney: Fourth place on a nature documentary. The guy couldn't wait two weeks for The Avengers? I mean, I know they'd moved his personal parking space to a gas station around the corner from the studio, but still. Have some pride, son.
5. The Three Stooges
Gross: $9,200,000 ($29,355,000)
Screens: 3,482 (PSA $2,642)
Weeks: 2 (Change: -45.9%)
Someone had to finish fifth.
[Figures via Box Office Mojo]
Follow S.T. VanAirsdale on Twitter.
Follow Movieline on Twitter.