SXSW Film Festival Unveils 2013 Competitions, Premieres And More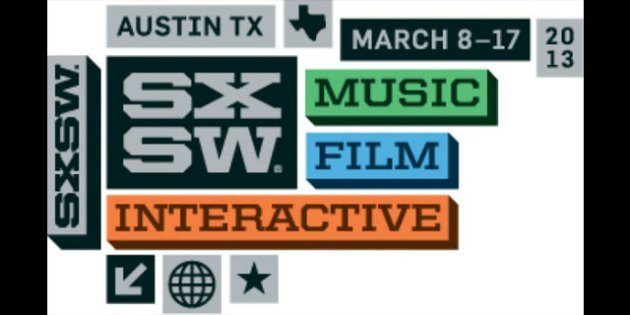 The South by Southwest (SXSW) Film Conference and Festival unveiled its lineup of 109 features including 69 world premieres Thursday. The festival, which overlaps with SXSW's music and interactive programs, also includes 14 North American and five U.S. premieres. SXSW will screen eight films each in its Narrative Feature and Documentary Competitions.

[Related: 'The Incredible Burt Wonderstone' To Open The SXSW Film Festival]
As previously announced, Steve Carell and Steve Buscemi starrer The Incredible Burt Wonderstone will open the festival, taking place in downtown Austin, TX. The film will screen as part of SXSW's Headliners section along with Harmony Korine's Toronto debut Spring Breakers with James Franco and Selena Gomez, Stephen Finningan's Hawking and Fede Alvarez's Evil Dead.
SXSW veteran Joe Swanberg's Drinking Buddies will screen in the festival's Narrative Spotlight section along with fellow vet and Austin-based filmmaker Bryan Poyser's The Bounceback and John Sayles' Go For Sisters with Edward James Olmos.
SXSW's Festival Favorites section will have a good dose of Sundance offerings this year, including Austin's Richard Linklater's Before Midnight, Andrew Bujalski's Computer Chess, Joseph Gordon-Levitt's Don Jon's Addiction, Yen Tan's Pit Stop, David Gordon Green's Prince Avalanche and Shane Carruth's Upstream Color.
"It's an incredible privilege to sift through so much exciting work, and every year brings new surprises. Though trends emerge after the fact, not consciously while we're programming, much of this year's program embraces love and the need/search/desire for connection," commented SXSW festival producer Janet Pierson in a statement. "Many films reflect importantly on our culture and include intimate looks at iconic figures, and we're lucky to have a plethora of hugely entertaining and audience pleasing films. Even more thrilling is the opportunity to support so many filmmakers we've followed for years who've made enormous creative leaps in their work."
The 2013 SXSW Film Conference and Festival takes place March 8 - 16. Music takes place March 12 - 17 and the tech-laden Interactive component takes place March 8 - 12. For more information, visit their website.
The 2013 SXSW Film Conference and Festival lineup follows with information provided by organizers).
Narrative Feature Competition (This year's 8 films were selected from 1,191 submissions. Each film is a World Premiere):
Awful Nice
Director/Screenwriter: Todd Sklar, Screenwriter: Alex Rennie
Estranged brothers Jim and Dave must travel to Branson together when their father dies and leaves them the lake home. A series of hilarious mishaps and costly misadventures follow as they attempt to restore the house and rebuild their relationship. Cast: Alex Rennie, James Pumphrey, Christopher Meloni, Brett Gelman, Keeley Hazell (World Premiere)
Burma
Director/Screenwriter: Carlos Puga
On the eve of an annual sibling reunion, a troubled young writer is sent reeling with the arrival of an unexpected guest. Cast: Christopher Abbott, Gaby Hoffmann, Chris McCann, Dan Bittner, Emily Fleischer (World Premiere)
Improvement Club
Director/Screenwriter: Dayna Hanson
When their big gig falls through, a ragtag, avant-garde performance group with a political message struggles to find their audience—and the motivating force behind their work.
Cast: Magge Brown, Dave Proscia, Wade Madsen, Jessie Smith, Pol Rosenthal (World Premiere)
LICKS
Director/Screenwriter: Jonathan Singer-Vine, Screenwriter: Justin "Hongry" Robinson
The story of a young man, D, as he returns to his Oakland neighborhood after two years served in prison for a robbery gone wrong... Cast: Stanley "Doe" Hunt, Koran Jenkins, Tatiana Monet, Devon Libran, Les "DJ Upgrade" Aderibigbe (World Premiere)
The Retrieval
Director/Screenwriter: Chris Eska
On the outskirts of the Civil War, a boy is sent north by a bounty hunter gang to retrieve a wanted man. Cast: Ashton Sanders, Tishuan Scott, Keston John, Bill Oberst, Jr., Christine Horn, Alfonso Freeman (World Premiere)
Short Term 12
Director/Screenwriter: Destin Daniel Cretton
The film follows Grace, a young supervisor at a foster-care facility, as she looks after the teens in her charge and reckons with her own troubled past. An unsparingly authentic film, full of both heart and surprising humor.
Cast: Brie Larson, John Gallagher Jr., Kaitlyn Dever, Rami Malek, Keith Stanfield (World Premiere)
Swim Little Fish Swim (USA, France)
Director/Screenwriter: Ruben Amar, Lola Bessis
Between surrealism, unusual characters, art and magic tricks, Swim Little Fish Swim is a dreamlike journey from childhood to adulthood. Cast: Dustin Guy Defa, Anne Consigny, Brooke Bloom, Lola Bessis, Olivia Durling Costello (World Premiere)
This Is Where We Live
Directors: Josh Barrett, Marc Menchaca, Screenwriter: Marc Menchaca
A struggling family's dynamics are challenged and a unique friendship is born when a small-town Texas handyman becomes caregiver to their son with cerebral palsy.
Cast: Ron Hayden, CK McFarland, Marc Menchaca, Tobias Segal, Frankie Shaw (World Premiere)
Documentary Feature Competition (This year's 8 films were selected from 905 submissions. Each film is a World Premiere)
12 O'Clock Boys
Director: Lotfy Nathan
Pug, a young boy growing up on a combative West Baltimore block, finds solace in a gang of illegal dirt bike riders known as The 12 O'Clock Boys. (World Premiere)
Big Joy: The Adventures of James Broughton
Directors: Stephen Silha, Eric Slade
A documentary about embracing your passions and becoming the person of your dreams, disguised as an inspiring biopic about pioneering filmmaker and poet James Broughton (1913-1999). (World Premiere)
Hey Bartender
Director: Douglas Tirola
The story of the bartender in the era of the craft cocktail. (World Premiere)
Los Wild Ones
Director: Elise Salomon
Wild Records is an indie label reminiscent of the early days of Sun Records. The label is based in LA and run by Reb Kennedy aka Mr. Wild Records and is comprised of young Latin musicians who write and perform 50s Rock n Roll. (World Premiere)
The Short Game
Director: Josh Greenbaum
Each year, the world's best 7-year-old golfers descend on Pinehurst, North Carolina to determine the next "world champion" and who might become golf's next phenom. The Short Game follows 9 young golfers on their quest for greatness. (World Premiere)
Touba
Director: Elizabeth Chai Vasarhelyi
With unprecedented access and dynamic 16mm cinematography, Touba reveals a different face of Islam by chronicling Sufi Muslims' annual pilgrimage to the city of Touba.(World Premiere)
We Always Lie To Strangers
Directors: AJ Schnack, David Wilson
A story of family, community, music and tradition set against the backdrop of Branson, Missouri, the remote Ozark Mountain town that is one of the biggest tourist destinations in America. (World Premiere)
WILLIAM AND THE WINDMILL
Director: Ben Nabors
William Kamkwamba builds a windmill from scrap to rescue his family from famine, transforming his life and launching him onto the world stage. His success leads to new opportunities and complex choices, distancing him from the life he once knew. (World Premiere)
Headliners (The section features red carpet premieres and gala film events with some major and rising names in cinema.)
Evil Dead
Director/Screenwriter: Fede Alvarez, Screenwriter: Rodo Sayagues
Five friends, holed up in a remote cabin, discover a Book of the Dead that unwittingly summons up dormant demons which possess the youngsters in succession until only one is left to fight for survival. Cast: Jane Levy, Shiloh Fernandez, Lou Taylor Pucci, Jessica Lucas, Elizabeth Blackmore (World Premiere)
Hawking (UK)
Director: Stephen Finnigan
A brief history of mine: a look at the life of Stephen Hawking (World Premiere)
The Incredible Burt Wonderstone
Director: Don Scardino, Story by Chad Kultgen & Tyler Mitchell and Jonathan Goldstein & John Francis Daley. Screenplay by Jonathan Goldstein & John Francis Daley
As superstar Vegas magicians and former best friends Burt and Anton grow to secretly loathe each other, their long-time act implodes, allowing an ambitious rival street performer the big break he's been waiting for.  Cast: Steve Carell, Steve Buscemi, Olivia Wilde, with Alan Arkin, James Gandolfini and Jim Carrey (World Premiere)
Spring Breakers
Director/Screenwriter: Harmony Korine
Four college girls who land in jail after robbing a restaurant in order to fund their spring break vacation find themselves bailed out by a drug and arms dealer who wants them to do some dirty work.
Cast: James Franco, Selena Gomez, Vanessa Hudgens, Ashley Benson, Rachel Korine, Gucci Mane (U.S. Premiere)
When Angels Sing
Director: Tim Mccanlies, Screenwriter: Lou Berney
Michael despises Christmas. Now Christmas is getting even.
Cast: Harry Connick Jr., Connie Britton, Chandler Canterbury, Fionnula Flanagan, Lyle Lovett, Dana Wheeler-Nicholson, Eloise DeJoria, Willie Nelson, Kris Kristofferson (World Premiere)
[More World, North American and U.S. Premieres in following pages.]
--