SXSW Film Festival Unveils 2013 Competitions, Premieres And More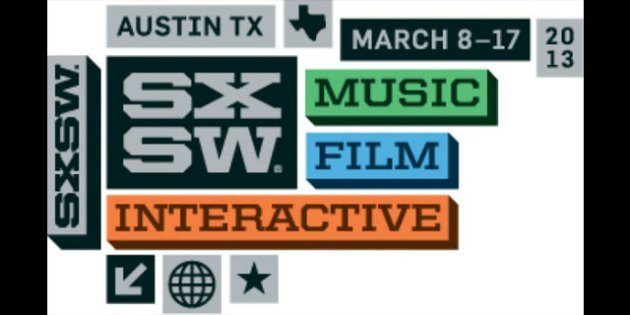 Visions ("Audacious, risk-taking artists in the new cinema landscape that demonstrate raw innovation and creativity in documentary and narrative filmmaking.")
ELENA (Brazil)
Director: Petra Costa
Elena moves to NY with the dream of becoming a movie actress. She leaves behind Petra, her 7-year-old sister. Years later, her sister Petra goes to NY to look for Elena. (North American Premiere)
euphonia
Director/Screenwriter: Danny Madden
listen. Cast: Will Madden, Maria Decotis (World Premiere)
Everyone's Going to Die (UK)
Director/Screenwriter: Jones
A modern British story about coming home, getting by and the redemptive power of feeling you're not alone. A story where porn hotlines rub shoulders with sexy beavers on rollerskates; where the past is laid to rest, two lives are changed and nobody, finally, is going to die. Cast: Nora Tschirner, Rob Knighton, Kellie Shirley, Madeline Duggan (World Premiere)
Fuck for Forest (Poland)
Director: Michał Marczak, Screenwriter: Michał Marczak, Łukasz Grudziński
Have sex. Save the world. (North American Premiere)
Harry Dean Stanton: Partly Fiction (Switzerland)
Director: Sophie Huber
An iconic actor and passionate musician in his intimate moments, with film clips from some of his 250 films and his own heart-breaking renditions of American folk songs. (U.S. Premiere)
Kelly + Victor (UK)
Director/Screenwriter: Kieran Evans, Screenwriter: Adapted For Screen By Niall Griffiths
Adapted by Kieran Evans from the acclaimed novel by Niall Griffiths, Kelly + Victor is a raw compelling passionate love story set against the backdrop of a highly cinematic Liverpool, to a searing soundtrack. Cast: Antonia Campbell-Hughes, Julian Morris, Stephen Walters, William Ruane, Claire Keelan (North American Premiere)
Lunarcy! (Canada)
Director: Simon Ennis
Director Simon Ennis introduces us to an unforgettable group of characters who all share one thing in common: an obsession with the Moon. (U.S. Premiere)
Maidentrip
Director: Jillian Schlesinger
An intimate coming-of-age adventure set against the epic backdrop of the open sea, Maidentrip explores life through the eyes of 14-year-old Laura Dekker on her quest to become the youngest person ever to sail around the world alone. (World Premiere)
Maladies
Director/Screenwriter: Carter
A comedic look at the life of a former actor turned writer struggling to cope with reality, his work and interpersonal relationships. Cast: James Franco, Catherine Keener, Fallon Goodson, David Strathairn, Alan Cumming (North American Premiere)
Our Nixon
Director: Penny Lane
Recently discovered Super 8 home movies filmed by three of Richard Nixon's closest aides – and fellow Watergate conspirators – offer an intimate and complex new glimpse into his presidency in this all-archival documentary. (North American Premiere)
Sake-Bomb (USA, Japan)
Director: Junya Sakino, Screenwriter: Jeff Mizushima
A sarcastic and self-deprecating Asian-American must take his naive Japanese cousin on a road trip along the California coast to find his ex-girlfriend.
Cast: Gaku Hamada, Eugene Kim, Marlane Barnes, Josh Brodis, Samantha Quan (World Premiere)
Snap
Directors: Youssef Delara, Victor Teran, Screenwriter: Victor Teran
A stylish psychological thriller set against the underground dubstep DJ scene that takes the audience on a dark and terrifying journey into the depths of the psychopathic mind as it threatens to explode into horrific violence.
Cast: Jake Hoffman, Nikki Reed, Thomas Dekker, Scott Bakula, Jason Priestley (World Premiere)
These Birds Walk
Directors: Omar Mullick, Bassam Tariq
The film documents the resilience of a 6-year-old Pakistani runaway as he tackles one critical question: where is home? The streets, an orphanage, or with the family he fled in the first place?
The Wait
Director/Screenwriter: M. Blash
An enigmatic phone call from a psychic, catapults a family into a state of suspended belief while waiting for their recently deceased mother to be resurrected. Cast: Jena Malone, Chloë Sevigny, Luke Grimes, Josh Hamilton, Devon Gearhart (World Premiere)
White Reindeer
Director/Screenwriter: Zach Clark
After an unexpected tragedy, Suzanne searches for the true meaning of Christmas during one sad, strange December in suburban Virginia. Cast: Anna Margaret Hollyman, Laura Lemar-Goldsborough, Lydia Johnson, Joe Swanberg, Christopher Doubek (World Premiere)
Yellow
Director/Screenwriter: Nick Cassavetes, Screenwriter: Heather Wahlquist
A young substitute teacher escapes from her drudging everyday life by fantasizing bizarre parallel realities, in this wildly inventive and visually dazzling head-trip from director Nick Cassavetes. Cast: Heather Wahlquist, Sienna Miller, Melanie Griffith, Gena Rowlands, Ray Liotta (U.S. Premiere)
24 Beats Per Second (Showcasing the sounds, culture and influence of music and musicians, with an emphasis on documentary.)
All the Labor
Director: Doug Hawes-Davis
Intimate performances and behind-the-scenes footage convey the life, labor and brotherhood of the distinctive purveyors of original American music, The Gourds, as they defy genres, expectations, and career clichés over two decades of musical joy. (World Premiere)
Artifact
Director: Bartholomew Cubbins
Telling harsh truths about the modern music business, Artifact gives intimate access to singer/actor Jared Leto and his band Thirty Seconds to Mars as they battle their label in a brutal lawsuit and record their album This Is War.
A Band Called Death
Directors: Mark Christopher Covino, Jeff Howlett
Before Bad Brains, the Sex Pistols and the Ramones, there was a band called Death.
Born in Chicago
Director: John Anderson
Passed down from musician to musician, the Chicago blues transcended the color lines of the 1960s as young, white Chicago musicians apprenticed themselves to legends such as Muddy Waters and Howlin' Wolf.  (World Premiere)
Broadway Idiot
Director: Doug Hamilton
Punk Rock meets Broadway - WTF!?! Go behind the curtain with Green Day lead singer, Billie Joe Armstrong, as he ventures into the strange new world of Broadway. Will Billie Joe – or Broadway – ever be the same? (World Premiere)
Brothers Hypnotic
Director: Reuben Atlas
Eight brothers, extraordinary brass musicians from Chicago's South Side, test their brotherhood and their father's legacy against mounting mainstream success. (World Premiere)
¡Cuatro!
Director: Tim Wheeler
The film takes you inside the world of Green Day, chronicling the conceptualizing and recording of their current musical trilogy (Green Day ¡Uno! Green Day ¡Dos! Green Day ¡Tré!) and featuring intimate live performances that took place along the way.
Finding the Funk
Director/Screenwriter: Nelson George
A look at Funk's past, present and enduring influence on contemporary music. (World Premiere)
Good Vibrations (UK, Ireland)
Directors: Lisa Barros D'sa, Glenn Leyburn, Screenwriters: Colin Carberry, Glenn Patterson
A chronicle of Terri Hooley's life, a record-store owner instrumental in developing Belfast's punk-rock scene. Cast: Richard Dormer, Jodie Whittaker, Michael Colgan, Karl Johnson, Liam Cunningham (North American Premiere)
The Punk Singer
Director: Sini Anderson
What happened to Kathleen Hanna? The Punk Singer - a feature-length documentary about the musician (Bikini Kill, Le Tigre) and feminist icon - tells the story of where she's been, and where she is now. (World Premiere)
Reincarnated
Director: Andy Capper
The film follows Snoop Dogg on an intimate, spiritual journey, depicting the life and times of a conflicted modern icon striving for light in a world of darkness. (North American Premiere)
Twenty Feet from Stardom
Director: Morgan Neville
The untold story of the backup singer in popular music. It is a celebration of the voices from the edge, which brought shape and style to the soundtracks of our lives.
--