SXSW Film Festival Unveils 2013 Competitions, Premieres And More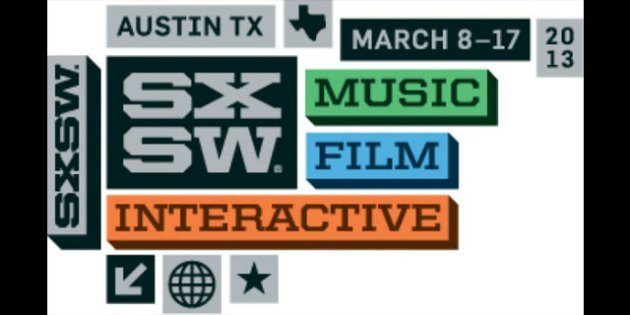 SX Global ("A diverse panorama of international filmmaking talent, including premieres, interactive documentaries and shorts.")
And Who Taught You To Drive? (Germany)
Director: Andrea Thiele
An American in Tokyo, a Korean in Bavaria, and a German in Mumbai: Prepare for a real culture clash when you have to pass your driving test again in another country ... A real life comedy. (North American Premiere)
Diario a Tres Voces / Three Voices (Mexico)
Director: Otilia Portillo Padua
We are always told that love lasts forever like in children's fairy tales, but the reality is that people change and relationships expire. (North American Premiere)
Dog Flesh / Carne de Perro (Chile)
Director/Screenwriter: Fernando Guzzoni
The life of Alejandro, a solitary, fragile and unpredictable man, who is crushed by the hostility of his mysterious past. Cast: Alejandro Goic (North American Premiere)
The Fifth Season (Belgium, Netherlands, France)
Directors/Screenwriters: Peter Brosens & Jessica Woodworth
In a village, a mysterious calamity strikes: spring doesn't come.
Cast: Aurélia Poirier, Django Schrevens, Sam Louwyck, Gill Vancompernolle
Museum Hours (Austria, USA)
Director/Screenwriter: Jem Cohen
When a Vienna museum guard befriends an adrift visitor from abroad, the grand Kunsthistorisches Art Museum becomes a mysterious crossroads which sparks explorations of their lives, the city, and the ways artworks reflect and shape the world. Cast: Mary Margaret O'Hara, Bobby Sommer, Ela Piplits (U.S. Premiere)
The Punk Syndrome (Finland)
Directors: Jukka Kärkkäinen, J-P Passi
Meet Finland's most kick-ass punk rock band with a handicap: Toni, Sami, Pertti and Kari. The film follows the band's journey from rehearsals to success, showing the love and hate between the guys.
Sofia's Last Ambulance (Bulgaria)
Director: Ilian Metev
Sofia, Bulgaria. In a city where only 13 ambulances struggle to serve several million people, three paramedics face Kafkaesque situations.
Zayiat (Turkey)
Director/Screenwriter: Halil Deniz Tortum, Screenwriter: Steeve Roso
A man falls into the Bosphorus on a snowy night. His son, Mete half-heartedly searches for him in wintered Istanbul. Cast: Ulas Tuna Astepe, Sergulen Onan Dervisoglu, Zeynep Olcer, Burak Cevik, Selim Can Bilgin (North American Premiere)
Festival Favorites (Acclaimed standouts and selected previous premieres from festivals around the world.)
The Act of Killing (Denmark)
Director: Joshua Oppenheimer
In a country where killers are celebrated as heroes, the filmmakers challenge unrepentant death squad leaders to dramatize their role in genocide.
A Teacher
Director/Screenwriter: Hannah Fidell
A popular high school teacher in Austin, Texas has an affair with one of her students. Her life begins to unravel as the relationship comes to an end.
Cast: Lindsay Burdge, Will Brittain, Jennifer Prediger, Julie Dell Phillips, Jonny Mars, Chris Doubek
Before Midnight
Director/Screenwriter: Richard Linklater, Screenwriters: Julie Delpy, Ethan Hawke
We meet Celine and Jesse nine years after their last rendezvous. Almost two decades have passed since their first encounter on a train bound for Vienna, and we now find them in their early forties in Greece. Before the clock strikes midnight, we will again become part of their story.
Cast: Ethan Hawke, Julie Delpy, Seamus Davey-Fitzpatrick, Jennifer Prior, Charlotte Prior
Computer Chess
Director/Screenwriter: Andrew Bujalski
An artificially intelligent comedy from the director of Funny Ha Ha and Mutual Appreciation.
Cast: Wiley Wiggins, Patrick Riester, Robin Schwartz, Gerald Peary, Myles Paige
Don Jon's Addiction
Director/Screenwriter: Joseph Gordon-Levitt
Jon (Gordon-Levitt) loves his family, friends, church and porn. Spending hours online, Jon's ideas of a perfect woman collide with Barbara's (Johansson) ideas of a perfect man. They struggle to see past their wants and needs in this romantic comedy. Cast: Joseph Gordon-Levitt, Scarlett Johansson, Julianne Moore, Tony Danza
First Cousin Once Removed
Director: Alan Berliner
A heartfelt and intimate portrait of poet Edwin Honig's final years with Alzheimer's disease.
Imagine (Poland, Portugal, France)
Director/Screenwriter: Andrzej Jakimowski
Ian, a special instructor for the visually impaired, has been hired by a Lisbon school to help blind children and young adults. However, his unusual teaching methods are not only challenging, but also dangerous... Cast: Edward Hogg, Alexandra Maria Lara, Melchior Derouet, Francis Frappat
Mud
Director/Screenwriter: Jeff Nichols
Two boys find a fugitive hiding out on an island in the Mississippi and form a pact to help him reunite with his lover and escape. Cast: Matthew McConaughey, Tye Sheridan, Jacob Lofland, Reese Witherspoon, Sarah Paulson, Ray McKinnon, Sam Shepard, Michael Shannon
Pit Stop
Director/Screenwriter: Yen Tan, Screenwriter: David Lowery
Two men. A small town. A love that isn't quite out of reach.
Cast: Bill Heck, Marcus DeAnda, Amy Seimetz, John Merriman, Richard C. Jones
Prince Avalanche
Director/Screenwriter: David Gordon Green
Two highway road workers spend the summer of 1988 away from their city lives. The isolated landscape becomes a place of misadventure as the men find themselves at odds with each other and the women they left behind. Cast: Paul Rudd, Emile Hirsch
Upstream Color
Director/Screenwriter: Shane Carruth
A man and woman are drawn together, entangled in the life cycle of an ageless organism. Cast: Amy Seimetz, Shane Carruth, Andrew Sensenig, Thiago Martins, Kathy Carruth
Special Events (Live Soundtracks, cult re-issues and much more. Our Special Events section offers unusual, unexpected and unique film event one-offs.)
Bates Motel: Story to Screen with Carlton Cuse
Combining the SXSW Film Festival and Conference in one, attendees will get an exclusive first look at the pilot of Bates Motel, the thrilling new series from A&E. Following the screening, Executive Producer Carlton Cuse (Lost) will sit down with A&E Marketing EVP Guy Slattery for an inside look and Q&A on the process for bringing this contemporary prequel to life.
Cast: Vera Farmiga, Freddie Highmore, Max Thieriot, Olivia Cooke, Nicola Peltz (World Premiere)
Burning Love
Director: Ken Marino, Screenwriter: Erica Oyama
Season 2 follows Damaged Darlin' and Dental Hygenist, Julie Gristlewhite, as she searches for love amongst 16 eligible bachelors in the second installment of the popular web series that parodies reality dating shows. Cast: June Diane Raphael, Michael Ian Black, Ken Marino, Jerry O'Connell, Michael Cera, Colin Hanks, Paul Scheer, Rob Huebel, Adam Scott, Joe Lo Truglio (World Premiere)
No More Road Trips?
Director: Rick Prelinger
A dream ride through 20th-century America made entirely from home movies, asks whether we've reached the end of the open road. The soundtrack for this fully participatory film is made fresh daily by audiences at each screening. (World Premiere)
Sound City
Director: Dave Grohl
Through interviews with musicians and producers who worked at recording studio, Sound City, and the writing and recording of new music, we observe the human element of making music and the art of analog recording.
This Ain't No Mouse Music!
Directors: Chris Simon, Maureen Gosling
Roots music icon Chris Strachwitz (Arhoolie Records) takes us on a hip-shaking stomp from Texas to New Orleans, Cajun country to Appalachia, searching for the musical soul of America. (World Premiere)
TPB AFK: The Pirate Bay Away From Keyboard (Sweden, Denmark, Norway)
Director: Simon Klose
The inside story of three hacktivists who became cult heroes for the internet generation and persecuted criminals to the media industry for running the worlds largest file sharing site. (North American Premiere)