SUNDANCE: Directors Tease 'C.O.G.,' 'I Used To Be Darker,' 'Shopping,' 'It Felt Like Love,' 'Austenland'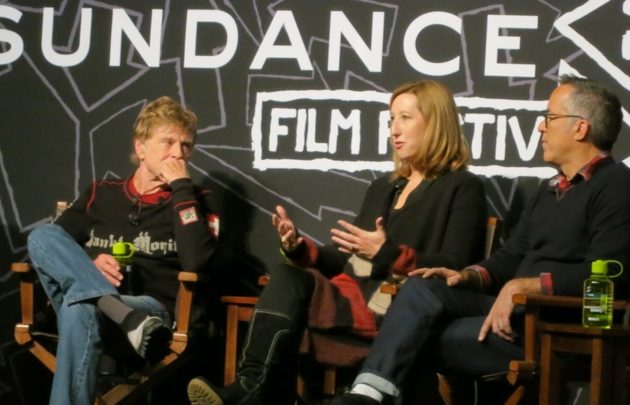 Austenland by Director Jerusha E. Hess [U.S. Dramatic Competition]
Synopsis:
Jane's life-size paper doll of Mr. Darcy and her "I Love Darcy" tote may be tattered, but even in her thirties, she hasn't grown out of her obsession with all things Jane Austen. Careworn by love, she saves enough to fulfill her dream of stepping into Austen's world and heads to Austenland for an "immersive" vacation to eschew all things modern. And it couldn't be more perfect. There's an imposing manor with verdant grounds for afternoon promenades, rosy-faced servants, trusty steeds for hunting expeditions, gilded drawing rooms for evenings spent in polite conversation, and, yes, gallant young suitors. Unfortunately, due to limited funds, she's relegated to lesser quarters and drearier costumes than fellow bachelorette guests, but her cares melt away as she catches the eye of a young footman, and she's swept into a romantic adventure she could never have imagined.
Will fantasy and reality merge for Jane? A wickedly funny, irreverent comedy, featuring a malapropism-peppered performance by Jennifer Coolidge and an impeccable cast of archetypal characters, Austenland hits all the right notes of the Regency era and our curious infatuation with it. [Courtesy of Sundance Film Festival]
Responses by Jerusha E. Hess
The Austenland quick pitch:
Jane Hayes is obsessed with all things Jane Austen.  She spends her life savings on an "immersive" vacation to Austenland--a themed resort replete with empire waistlines and sexy footmen.  There she navigates fantasy and reality and discovers what it is she really wants.
…and why it's worth seeing at Sundance and beyond:
It is light and fluffy, girly and indulgent, and chalk full of big laughs!
Getting bit and working with an improv queen:
My daughter bit me several times while I was running out the door to set.  She wasn't very happy with my working full time. 
It was a joy and a challenge to work with such an improv queen Jennifer Coolidge.  She would have the entire room in stitches as she came up with lines about regency culture.  One favorite was, "in England the bums are in the front"… That might have something to do with the fact that all the footmen wore oddly shaped cod pieces under their funny pants.  
And finding the dream cast:
I had a dream cast and beautifully it got put together through a great casting director, Michele Guish, a persistent producer Gina Mingacci and a lot of late night calls and emails from Jared and myself. 
Keri Russel epitomizes the delicate regency woman and she was sent an early draft of the script a year before it was even close to being made.  I think I begged Bret McKensie to be in the movie after a Flight of the Conchords show when it was just a thought in my head to adapt the book.  Some more begging to Jennifer Coolidge at a sound recording of Napoleon Dynamite the animated series (even the book was written with her voice in mind).  I was in love with James Callis from his cult following on Battlestar Galactica.  And I met J J Field and was immediately smitten.  Georgia King is a force to be reckoned with, and hottie Ricky Whittle is charmingly silly and cool.  And who doesn't adore Jane Seymour.  She is glamorous and perfect.  What a team!