Harmony Korine's 'Spring Breakers' Gets A Spring '13 Release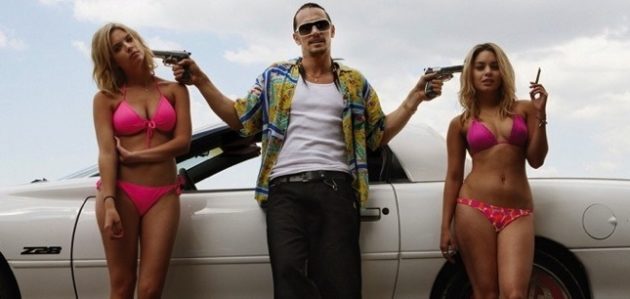 The timing is perfect: Harmony Korine's co-ed caper Spring Breakers, starring former tween queens Selena Gomez and Vanessa Hudgens, Ashley Benson, Rachel Korine, a RiFF RaFF-channeling James Franco, and all the VICE-ready skankster stars one film can hold, is set for a spring 2013 release via A24 and Annapurna Pictures.

The tale of four bikini-clad college students bent on having the craziest spring break ever (under the guidance of Franco's blinged-out rapper) debuted at the Venice Film Festival before making a splash in Toronto this fall. Per a press release, A24 and Annapurna, led by producer/indie dream-maker Megan Ellison, "plan a Spring 2013 release with heavy promotion around spring break." In other news: Duh.
SPRING BREAKERS tells the story of four sexy college girls as they plan to fund their spring break getaway by robbing a fast food joint. But that's only the beginning… At a motel room rager, fun reaches its legal limit and the girls are arrested and taken to jail. Hungover and clad only in bikinis, the girls appear before a judge but are bailed out unexpectedly by Alien (James Franco), an infamous local thug and amateur rapper who takes them under his wing and leads them on the wildest Spring Break trip in history. `Rough on the outside but with a soft soul on the inside, Alien wins over the hearts and dreams of the young SpringBreakers, and leads them on a Spring Break they never could have imagined.
Mark your calendars now for the "incredibly mainstream and wildly subversive" pic, which also stars Gucci Mane and the duo known as the ATL Twins. Parents, lock up your teenage daughters now.
[Deadline]