OMG! Denzel Washington Top Choice To Play Jesus in '60 Minutes'/Vanity Fair Poll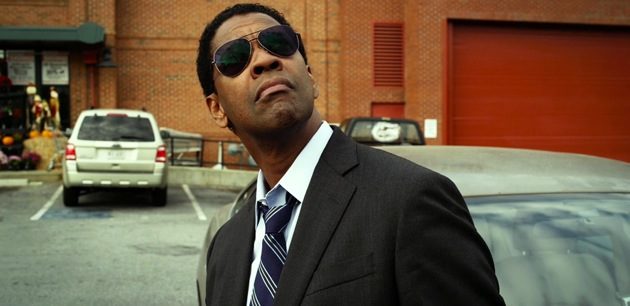 If you are a previously godless East coaster who's found himself prostrate and praying for electricity in the wake of Hurricane Sandy, here's a suggestion:  Visualize Denzel Washington when you say those Lord's Prayers.  If God makes his will known through the people, then it turns out  that the Flight star would be the top choice to portray Jesus Christ in a movie about the New Testament.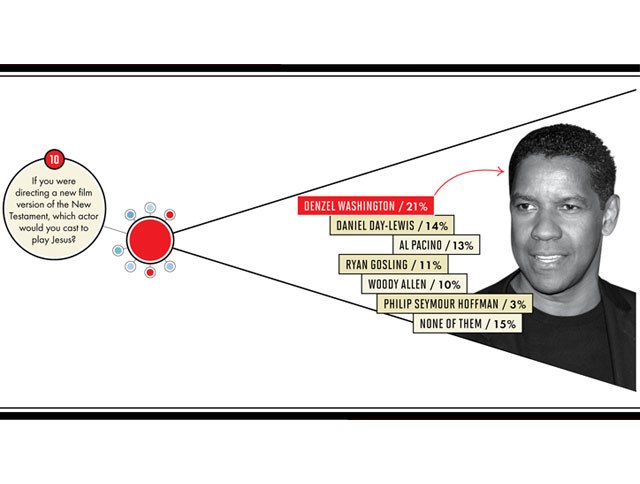 By the way, this does not rule out God being a woman, since we all know that Denzel is so handsome and talented that the female God would want him to play her  son so she could get closer to all that hotness. (Memo to God: Do not underestimate the power of Pauletta!)
Washington is far and away the top choice, with 21 percent of the vote, seven points higher than Daniel Day-Lewis, who is the actor of choice when it comes to portraying god-like historical figures. Al Pacino finishes third, which suggests that Jesus says  "Hoo-ah!" a lot, while Ryan Gosling, who evokes the most "OMGs" among the young female crowd would be fourth.  (Come to think of it, if Baby Goose grew his hair out, he would look a bit like the Son of God).
The biggest surprise of the poll: Woody Allen, who, cinematically speaking, was the King of the Jews back in the 1970s, beats out Philip Seymour Hoffman, who is generating Oscar buzz for portraying a man who appoints himself the god of a self-invented religion in The Master. Apparently, Americans do not want their big-screen Jesus on the beefy side.
Follow Frank DiGiacomo on Twitter.
Follow Movieline on Twitter.