Bond Girls: 10 Little Known Facts About 007's Femme Fatales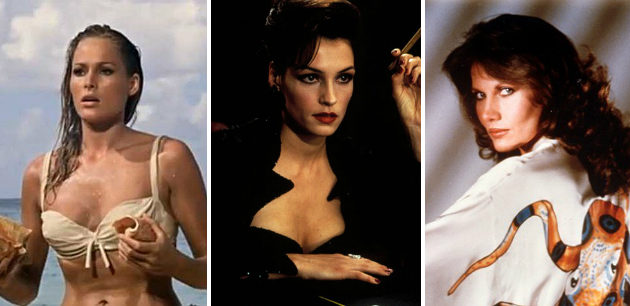 While the internet is loaded with glamour shots of Bond ladies from Ursula Andress to Michelle Yeoh, these women are more than mere pin-ups. Indeed, here are some oddball facts about the women in James Bond's life that ought to do you well at a dinner party — provided, of course, that you don't order red wine with fish.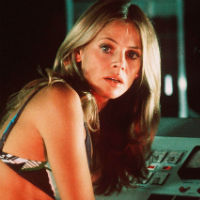 Speaking of Britt Ekland (and after looking at these photos, believe me, I'll be speaking about her a lot) that's her moaning in French at the end of then-boyfriend Rod Stewart's "Tonight's The Night." Ekland, the former wife of Peter Sellers, is actually Swedish, but if she says she's gonna whisper in French on your record, I don't think you tell her no.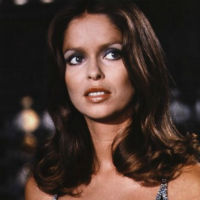 I think most of us know that The Spy Who Loved Me's Barbara Bach is married to Ringo Starr. But did we know she was a nice Jewish girl from Queens?!? This, I did not know. Other rock and roll connections: her sister Marjorie (who also changed her last name from Goldenbach to just "Bach") is married to Joe Walsh!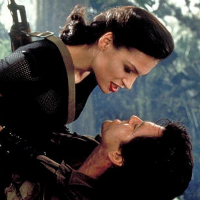 Bond Girls are known for their wonderful names. Pussy Galore, Dr. Holly Goodhead and Plenty O'Toole are ones that instantly spring to mind. Few, however, top Dutch actress Famke Janssen's character from Goldeneye, the villainous Xenia Onatopp. While Janssen is well known for modeling and the X-Men and Taken movies, never forget that her big break came opposite Captain Jean-Luc Picard aboard the United Federation of Planets' flagship Galaxy-class starship known as the USS Enterprise (designation NCC-1701-D.)
On the fifth season of Star Trek: The Next Generation she played a Kriosian empathic metamorph (with Trill-like spots) and she fell hard in love with the Captain. (Who wouldn't?!!) The Trek producers offered her the role of Jadzia Dax in the spin-off series Deep Space Nine which she foolishly turned down.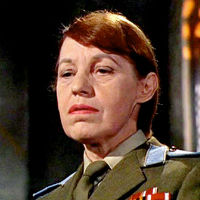 While not technically a Bond Girl (although beauty is in the shot and bleeding eye of the beholder!) let's wrap this up with one of the stranger bits of 007 trivia. The second Bond film, From Russia With Love, features the great, dour, redheaded, implied lesbian villainess Rosa Klebb. You know, the one with the razor in her shoe. She was played by the legend of the Mittel-European stage Lotte Lenya, who originated the role of Jenny Diver in her then-husband Kurt Weill's musical The Threepenny Opera. You've heard her name seven hundred thousand times because it was added into a new verse of lyrics of "Mack the Knife" by Louis Armstrong, which Bobby Darin copied making it the "official" version of the song.
More in Movieline's Bond at 50 celebration:
INTERVIEW: 007 Scion And Skyfall Producer Barbara Broccoli On Growing Up Bond
From Shirley Bassey To Dr. No, The 007 DNA Of Adele's Skyfall Theme
LISTEN: Adele's 007 Theme Song 'Skyfall' Debuts
Follow Jordan Hoffman on Twitter.
Follow Movieline on Twitter.