Be Like Bond: Celebs At Everything Or Nothing Premiere Reveal What 007 Has Taught Them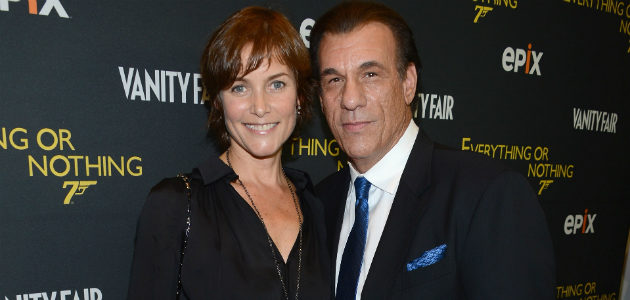 Onetime Bond girl Carey Lowell and Bond villain Robert Davi — respectively, Pam Bouvier and Franz Sanchez from Licence to Kill  — were among the celebrities who came out to celebrate the 50th anniversary of James Bond at the EPIX and Vanity Fair-hosted premiere of Everything or Nothing: The Untold Story of 007 on Wednesday night in New York. Mr. Big was also there — not Yaphet Kotto from Live and Let Die, but rather Chris Noth from another die-hard franchise, Sex and the City.
"In the history of cinema, there is no experience like a Bond film," Davi declared at the Museum of Modern Art, where the documentary screened. The film's director Stevan Riley explained that his motivation for making Everything or Nothing was his interest in answering the question: "How did Bond last these 50 years? No other film series has managed to do that. Not continuously, for sure."  
(TV viewers can learn the answers Riley uncovered when the documentary premieres on EPIX on Friday, which has been dubbed Global James Bond Day in commemoration of the 50th anniversary of the theatrical premiere of the first Bond film, Dr. No, in 1962.)
Movieline had its own secret agenda for being there of course, and through the evening, which continued at the very Upper East Side Metropolitan Club, I asked guests a series of Bond-related questions.  Here are their answers.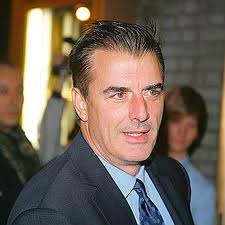 What wisdom or life lessons have you picked up from the James Bond movies?
Chris Noth, actor (pictured left):  "Always be careful when you go to sleep that there's not a tarantula under your pillow."
Carey Lowell, actress, former Bond girl: "Always put your shoulders back and carry a gun on your thigh."
Chace Crawford, actor: "I learned how to carry the Walther PPK with a silencer on it. You always have to have a silencer, apparently. [Laughs] No, I learned how to make a martini. I can make a Vesper Martini and a dirty martini very well."
Robert Buckley, actor: "You always look infinitely better in a suit. People will think you're much more interesting and charming when you have an accent. And, if you're going to walk out of the ocean in slow motion, do it in short shorts."
Fern Mallis, fashion and design consultant: "Absolutely everyone is replaceable. Even James Bond."
Kate Upton, model and actress: [Laughs] "What life lessons?"
Gloria Reuben, actress and singer: "How to ski down a hill while looking fantastic."
Theophilus London, rapper: "Just be super smooth, be quiet and you'll get all the babes."
Cameron Winklevoss, entrepreneur: "If you have an accent, a fast car and a great suit, you can do just about anything."
Carlos Campos, fashion designer: "Never give up!"
Nary Manivong, fashion designer: "There's always a mission."
Who's your favorite Bond girl?
Chris Noth: "Ursula Andress,  because she's gorgeous! She came out of the water like a mermaid."
Chace Crawford: "There are so many good ones! Octopussy. It was the first one I saw. And [the girl in] Goldfinger. Damn. I did like Eva Green, too."
Robert Buckley:  "Halle Berry. I suddenly stopped caring about the nuclear weapon and just cared about what she was doing in that movie. I lost focus. I was like, James who? That is a Bond girl."
Jeffrey Wright, actor: "Ursula Andress is tough to beat. Grace Jones is sort of an unorthodox Bond girl. She wasn't exactly a Bond girl, more of a villainess. Eva Green I thought was stunning and breathed a new type of life into it and a new type of intelligence into it. But, I'm not going to restrict myself in that regard. I'll enjoy them all."
Who's your favorite Bond villain?
Robert Davi, actor and former Bond villain: "I'm considered one of the top five Bond villains. I think there are 22 films. That's pretty damn good."
Stevan Riley, director of Everything or Nothing: The Untold Story of 007:  "Everyone loves Goldfinger and [Ernst Stavro] Blofeld's character Donald Pleasance. You know, I really like Mads Mikkelsen's portrayal of Le Chiffre in Casino Royale."
Carey Lowell: "The villains kind of come and go. I just remember James Bond. And Daniel Craig is a very good Bond. Sexy and skilled, shall we say."
Shaken, Stirred... or Heineken?
Robert Davi: "Jack Daniels. Two fingers of Jack, ice cubes, the rest water."
Jeffrey Wright: "Preferably not a shaken or stirred Heineken. You can't beat a nice Bond Vesper Martini.
Hilary Saltzman, daughter of Bond film producer Harry Saltzman: "Shaken, stirred."
Nell Alk is an arts and entertainment writer and reporter based in New York City. Her work has been featured in The Wall Street Journal, Manhattan Magazine, Z!NK Magazine and on InterviewMagazine.com, PaperMag.com and RollingStone.com, among others. Learn more about her here.
Follow Nell Alk on Twitter.
Follow Movieline on Twitter.