Jeffrey Wright Is Catching Fire's Beetee; Robert Pattinson's The Rover Sells Overseas: Biz Break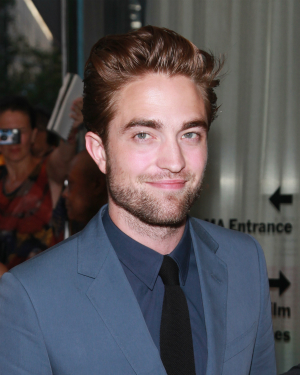 Also in Friday's Biz Break: indie horror maven Ti West goes "mainstream," Daniel Craig signs for more Bonds, and Spike Lee's Oldboy is snapped up by FilmDistrict for U.S. release.

Jeffrey Wright Cast In The Hunger Games: Catching Fire
Lionsgate continues to beef up its sequel cast with stellar veteran talent. The Tony- and Golden Globe-winning actor will play Beetee, a former victor from District 3 thrown into the Quarter Quell competition with Katniss Everdeen. [Press release]
Robert Pattinson's The Rover Makes International Sales
The pic from David Michod (Animal Kingdom) sees RPattz teaming up with Guy Pearce for a gritty dystopian Outback thriller; actor-filmmaker Joel Edgerton co-conceived the story, and filming begins this winter. Rights have been sold in "United Kingdom, Canada and Benelux to eOne, Scandinavia to Nordisk, Latin America to Sun Distribution, the Middle East to Italia Film and Eastern Europe excluding Russia to Revolutionary Releasing. Village Roadshow already picked up the film in Australia and New Zealand," per THR.
Ti West And Eli Roth Team Up For The Sacrament
Indie horror auteur West (House of the Devil, The Innkeepers, V/H/S) begins filming this month on the under-wraps horror thriller, which will court buyers at the Toronto Film Festival. Roth will produce and West will direct from his own script in what Roth describes will be West's "first mainstream movie," via Variety.
Daniel Craig Commits To Two More Bonds
With his third turn as 007 in the can (Skyfall hits theaters in November), Daniel Craig has signed up for at least two more Bond pics in the current EON Production series. According to MI6, Sony/MGM execs are aiming for an aggressive two year gap between films.
Spike Lee's Oldboy Gets U.S. Distribution
He hasn't even begun filming yet (though he told Movieline he'll definitely shoot on celluloid), but Spike Lee continues to put his ducks in a row for his Oldboy remake. FilmDistrict will take U.S. rights as Lee heads into production this month, according to THR.
Follow Jen Yamato on Twitter.
Follow Movieline on Twitter.