WATCH: Robert Pattinson On 'Fear' and David Cronenberg On 'Irrelevant' KStew Scandal At NY Cosmopolis Premiere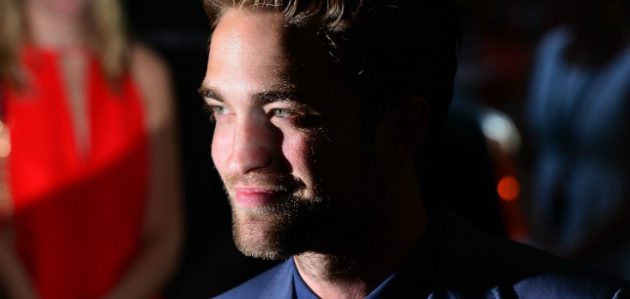 Twi-hards — and the media —  have certainly been paying more attention to David Cronenberg since the filmmaker cast Robert Pattinson in his latest, Cosmopolis, but they shouldn't expect him to reciprocate. Movieline pal Grace Randolph caught The Fly director and his star on the red carpet at the New York premiere of Cosmopolis, where Cronenberg shrugged off the impact of Pattinson's reported break-up with his Twilight star Kristen Stewart.

"Honestly, that doesn't touch me, and it doesn't touch the movie," said Cronenberg. "It's really irrelevant. Not to [Rob] obviously, but to me and the movie. It doesn't change the movie at all," Cronenberg added. "That's all media stuff."
The media was in full frenzy at the Peggy Siegal Company and Gucci-hosted premiere, which took place at the Museum of Modern Art in Midtown Manhattan, and where celebrities who walked the red carpet were gifted with a pair of the fashion label's sunglasses. Pattinson could have used some shades. He was the media's number-one target, though he seemed to be enjoying the attention, and at one point was caught on Randolph's camera saying: "The only thing I can be scared of is being bad."   Let's see what the reviews say.
Check out Grace's interviews below.
Watch It on YouTube.
Follow Frank DiGiacomo on Twitter.
Follow Movieline on Twitter.