Oogieloves Averages $47 Per Screen, On Track For Wrong Kind Of Box Office Record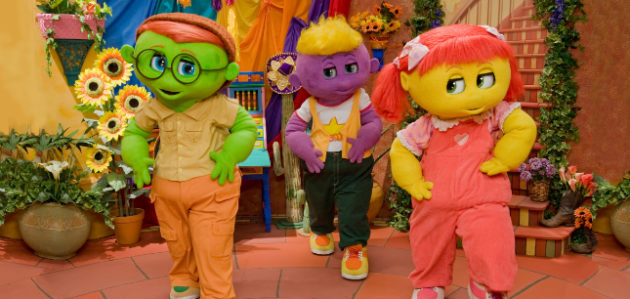 Teletubbies marketing visionary Kenn Viselman was banking on his latest kiddie venture, the C-list cameo-packed "interactive" adventure The Oogieloves In The Big Balloon Adventure, capturing the hearts and minds of 3-5 year-olds and their parents this Labor Day weekend. But while it looks like Viselman will make a historical splash in the film game, it's so, so, so the wrong kind: Averaging just $47 per screen after opening in 2,160 theaters on Wednesday, Oogieloves could go down with one of the worst openings of all time.

Box Office Mojo reports the dismal figures from Oogieloves' opening day as a $102,564 take in over 2,000 theaters, or an average of $47.48 per screen, which Christopher Rosen of Huffington Post points out could grant Oogieloves the title of worst wide-release ever if business doesn't pick up. Like, a lot.
But hey, there's always the chance that parents were waiting for the weekend to take the kids to go dance and talk back to the three giant, terrifying noseless puppet heroes of Oogieloves. Kids love J. Edgar jokes and Christopher Lloyd with maracas! Fingers crossed you make back that $20 million budget, fellas!
Meanwhile, stay tuned for further developments on the Oogieloves front. We're keeping a close watch on this one.
Previously: So WTF Is An Oogieloves, Anyway?