So WTF Is An Oogieloves, Anyway?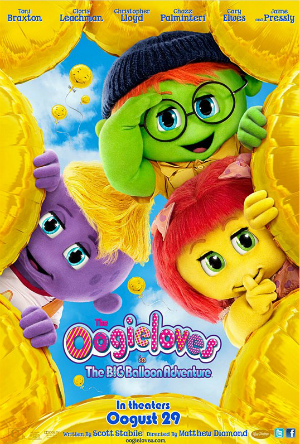 This week, your Labor Day holiday viewing kicks off with Tom Hardy in cardigans in John Hillcoat's Lawless for the grown-ups and the PG-13 horror flick The Possession for everyone else. Well, almost everyone else; if you have eyeballs and live in the targeted marketing range of self-professed Teletubbies PR whiz Kenn Viselman, another new offering is jockeying for the disposable ticket monies of the kid-toting demographic out there. Its name is Oogieloves. And it's coming for you.

The Oogieloves In The Big Balloon Adventure is, like The Teletubbies, colorful G-rated children's programming built around giant humanoid creatures, this time full-bodied puppet-kids Goobie, Zoozie and Toofie. (Unfortunately the stoner entertainment potential seems much, much lower here.) There's no good reason for you to know what the Oogieloves are, though if you're like me the billboards and posters around town have a lingering, disturbing effect.
My immediate reaction to turning the corner to come face to face with one of these Oogieloves posters:
WHAT ARE THESE GIANT FABRIC CANDY-COLORED CHILDREN-PUPPETS WITH NO NOSES? WHY DO THEY STARE AT ME FROM BEHIND THOSE BALLOONS LIKE PUPPET PEEPING TOMS?? DEAR GOD THEY'RE GOING TO EAT ME, AREN'T THEY???
And side note: Guys, just stop trying to make "Oogust" happen.
Oogieloves aims to set itself apart from the competition by offering children and parents an interactive moviegoing experience: Here, the young viewer is encouraged to dance and sing with the screen characters as a gaggle of semi-recognizable celebrities (Toni Braxton, Cloris Leachman, Chazz Palminteri, Cary Elwes, Jaime Pressly) turn in cameos to keep the grown-ups from falling asleep/banging their heads against the seat, at least on some basic level of C-list celebrity spotting.
I'm not a parent, so I don't have much of an idea of how excruciating it is to sit through the majority of television and film programming aimed at the toddler set. I imagine Oogieloves isn't any less torturous to sit through than your average kids picture. But there's also a practical upside to the experimental interactive angle.
"Instead of giving our children popcorn and soda and asking them to sit still during a 90 minute movie, we looked at the experience from a child's point of view," Viselman explained to the Sacramento Bee. It's not just Baby Brigade night at your local cineplex; it's playtime for a theater full of energetic tots who don't have to try to sit still for an hour and a half, staring passively at the screen.
Herein lies Viselman's genius, if I may use that word (it's been applied to him in the past for blowing up The Teletubbies phenomenon by fabricating the Tinky Winky gay rumors, and casting George Carlin in Thomas the Tank Engine). Oogieloves, regardless of its actual content, fulfills a need that parents can't find elsewhere - the chance to bring children to the movies without having to shush them, or wrangle them, without worrying about disturbing other patrons.
Viselman teamed up with educator/Ph.D. Faith Rogow to pen a Parents Guide to Oogieloves (pdf) that outlines all the ways in which Oogieloves is an enriching educational film for 3-5 year-olds. It doesn't include my favorite trivia bit about this whole Oogieloves business: That Viselman concocted the idea after going to a Tyler Perry movie and noticing how members of the audience were super into talking back to the screen. So if you find yourself dragged along to see Christopher Lloyd flamenco dancing with giant scary puppet spawn this week, you know who to blame/thank.
(Oogieloves is directed by Matthew Diamond, whose 1998 Academy Award nomination for Best Documentary for the Paul Taylor dance doc Dancemaker, amazingly enough, lends the pic some Oscar cred.)
So what the good God is Oogieloves to any of us without children to entertain? I boil it down to the famous people trapped in this ultimate paycheck gig, even if some of them seem to be enjoying themselves much more than others. Let's rank the celebrity cameos based on film stills and guess at who's Oogielovin' and Oogiehating their lives this week, in order of increasing enjoyment/decreasing humiliation:
Christopher Lloyd as Lero Sombrero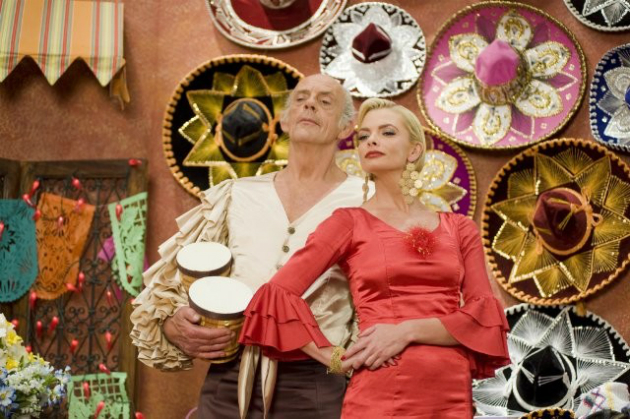 The front-runner of the Oogieloves misery contest appears to be Christopher Lloyd but hey, only a viewing of the film will tell. Even Piranha 3DD made more sense than this.
Carey Elwes as Bobby Wobbly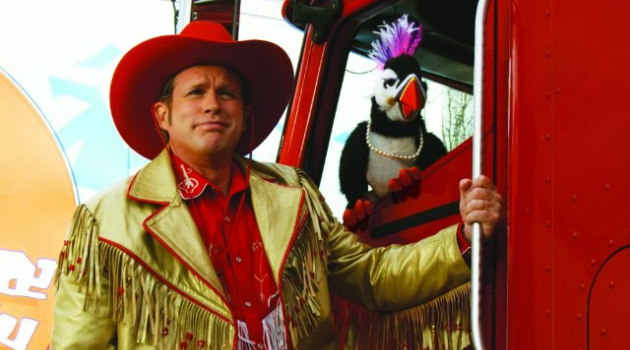 Remember Cary Elwes' glory days? Sigh.
Chazz Palminteri as Marvin Milkshake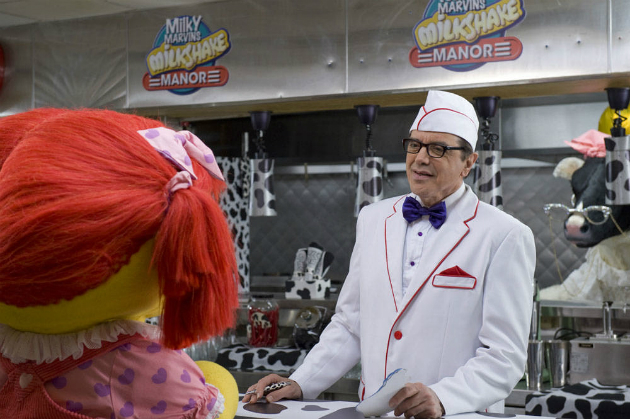 Fascinatingly enough, the Oscar nominee almost seems like he's actually having fun, or at least doesn't give a shit that he's serving milkshakes to puppet children in a movie called Oogieloves.
Jaime Pressly as Lola Sombrero


Likewise, there's no trace of sadness in Pressly's face. I fully believe her dedication to the Oogieloves cause.
Toni Braxton as Rosalie Rosebud


On the other hand, Toni Braxton looks completely unfazed playing an over-the-top singer modeled after Mariah Carey. This could be her acting breakthrough.
Cloris Leachman as Dottie Rounder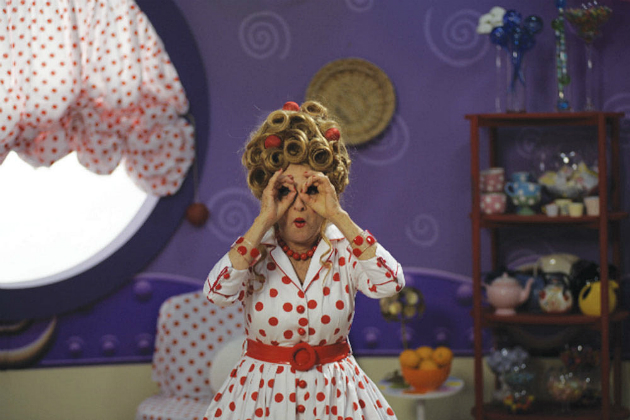 And that brings us to the unsinkable Cloris Leachman, who appears to be having a freaking ball (as she always does). This is your Oogieloves MVP right here.
Anyone planning on seeing Oogieloves this week? Come on back and tell us how it was.
Follow Jen Yamato on Twitter.
Follow Movieline on Twitter.