President Obama: Anne Hathaway Was The Best Part Of The Dark Knight Rises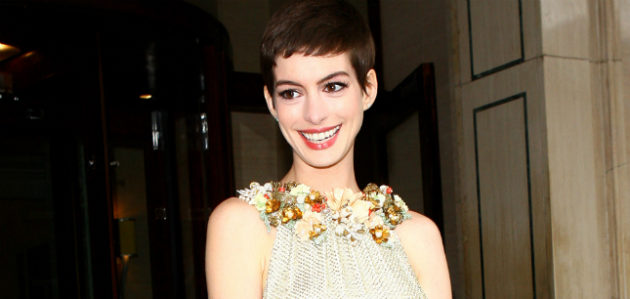 Yesterday at a $35,800-per-ticket fundraiser at the Westport, Connecticut home of Harvey Weinstein, President Obama big upped fellow dinner guest/event co-host Anne Hathaway while pretty much nailing his critique of The Dark Knight Rises: "She's spectacular," POTUS enthused. "I got a chance to see Batman, and she was the best thing in it. That's just my personal opinion." Ours too, Mr. President. Ours, too.

According to a pool report, President Obama also praised Aaron Sorkin ("[he] writes the way every Democrat in Washington wished they spoke") while Weinstein paid him his own Hollywood-themed compliment, calling Obama "the Paul Newman of American presidents."
The President was expected to raise $2.5 million between the Weinstein-hosted event and an appearance in Stamford, CT earlier in the day. No word on what he thought of all those pesky plot holes.
[Deadline]