Obama Movies Yield Boom, Bust Over Opening Weekends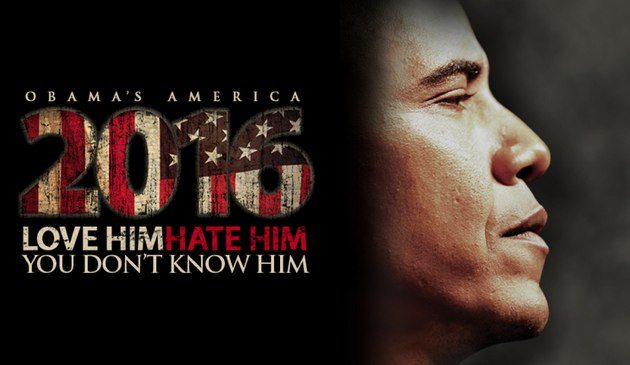 The market for films addressing Barack Obama's 2008 presidential candidacy and his term to date in the Oval Office has proven volatile at best: Hagiographies like the all-access, Edward Norton-produced By the People co-exist alongside a cottage industry of microbudget anti-Obama slam pieces like Hype, The Obama Deception and this past weekend's 2016: Obama's America. And thanks in part to election-year grassroots mania (and an interview with the president's Kenyan half-brother), the latter film may yet prove to be the most lucrative of the Obama subgenre to date. But this weekend's other release, The Obama Effect? Not so much.

Released on one screen in Houston by Rocky Mountain Pictures (the scrappy purveyor of such right-leaning fare as Atlas Shrugged and the sleeper hits End of the Spear and Expelled: No Intelligence Required), 2016 pulled in a handsome $31,750 over three days. The showing followed a free word-of-mouth screening last Thursday which featured author/interviewer Dinesh D'Souza (on whose book the film is based) and Oscar-winning co-producer Gerald Molen in attendance; "some moviegoers sat in the aisles Thursday and waited as much as 90 minutes to meet," according to a THR dispatch. An expanded release is foreseen, perhaps comprising 400 screens total in the lead-up to next month's Republican National Convention.
Meanwhile, down the box-office line (like, way down the box-office line) you'll find The Obama Effect. Written and directed by and starring Charles S. Dutton, the film focuses on a man circa 2008 who overlooks mounting health and family issues in his fervor to campaign on Obama's behalf. In a radio interview last week, Dutton described the film as a satirical look at a man who loses perspective on his life (and the political animals who come to surround him), but a glimpse at the trailer and other limited background on the film don't really combine for much of a message or even much of a story. Which (along with a lack of D'Souza-esque, Obama-thwacking source material) helps explain why the film, released by Arc Entertainment, stumbled this weekend to a meager $73,000 on 25 screens — a per-theater average of $2,920.
Lessons? Many remain to be determined, especially as campaign season chugs ahead, though producers and agents alike may immediately be advised that apparently the president's half-brother George can open a movie better than Andrew Garfield, at least per screen. And think what he could have done with Battleship! Ahem. Just throwing it out there.