WATCH: Judd Nelson Sends Up The Breakfast Club in Bad Kids Go To Hell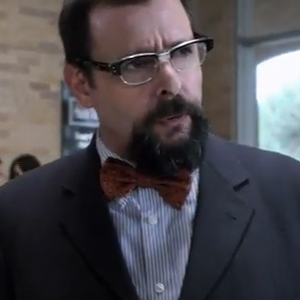 School principal Judd Nelson sees his bratty charges as he wants to see them... in the simplest terms, in the most convenient definitions. Because they're all cliches in the Breakfast Club genre-spoof Bad Kids Go to Hell, an indie film adaptation of Matthew Spradlin's comic book/graphic novel. Watch the trailer for the horror comedy, which debuts at Comic-Con, after the jump, and decide if this kind of fast-talking self-awareness still seems fresh in a post-Detention world.

That's the biggest obstacle facing Bad Kids Go To Hell, if you ask me: Joseph Kahn has already traversed this ground, and with an unapologetically hopped-up, take no prisoners visual style and razor wit, in spring's indie horror satire Detention. Like that film (which starred The Hunger Games' Josh Hutcherson), Bad Kids Go To Hell seems to take '80s teen movies like The Breakfast Club and spins its tropes around in various post-modern ways, dropping pop culture references galore. Unlike Detention, however, Bad Kids seems pedestrian in comparison - but then almost any iteration of a teen movie spoof would seem that way, juxtaposed with Kahn's ADD speed freak-out of a genre romp.
Behold, the Bad Kids synopsis:
Six private school high school kids find themselves stuck in detention on a frightfully dark and stormy Saturday afternoon. During their 8 hour incarceration, each of the six kids falls victim to a horrible "accident" until only one of them remains.

And as each of these spoiled rich kids bites the dust, the story takes on a series of humorous and frantic twists and turns.

Is one of the kids secretly evening the school's social playing field? Or have the ghosts of prestigious Crestview Academy finally come to punish the school's worst (and seemingly untouchable) brats?

One thing is for sure...Daddy's money can't save them now.
Bad Kids Go To Hell will have its North American premiere at Comic-Con this Friday, July 13th.