Suspiria Remake Finds Lead in Orphan, Hunger Games Star Isabelle Fuhrman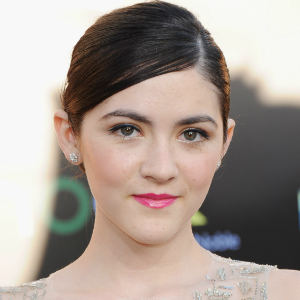 David Gordon Green's remake of Dario Argento's 1977 horror pic Suspiria was once set to star Natalie Portman, re-envisioning Argento's stylish tale of a young woman who discovers spooky goings-on at her boarding school. Now Green has found his lead in 15-year-old Isabelle Fuhrman, who herself spooked audiences in her 2009 breakout film The Orphan, and most recently nabbed a role as the sadistic tribute Clove in The Hunger Games. But that's not all! A report out of Cannes reveals that a line-up of European veterans will be joining Fuhrman -- or menacing her -- in the pic.

Argento's moody classic told the tale of an American ballet student (Jessica Harper) who begins noticing strange happenings at her European ballet school and discovers that it's run by a coven of witches; Green's script removes the ballet aspect, but as he told Movieline last year he plans on paying homage to the original with nods to scenes, shots, dialogue and the film's iconic score by Goblin.
For Fuhrman, this is huge; it marks a coveted lead role and a major step in breaking away from being "that girl from The Orphan," a film in which she made quite an impression at the age of 12. (She's currently filming M. Night Shyamalan's After Earth.)
According to Screen Daily, Suspiria has Isabelle Huppert, Albert Nobbs' Janet McTeer, The Girl with the Dragon Tattoo's Michael Nyqvist and Man of Steel's Antje Traue set to play roles in the film. (You can guess that some or all of these folks might be set to play members of the school/coven, though I imagine Udo Kier's helpful psychologist from the original might also pop up in some form.) Green is directing from his script with co-writer Chris Gebert, with I Am Love director Luca Guadagnino among the producers; filming begins in September.