David Gordon Green Plans to Recreate Scenes, Use Original Goblin Score for Suspiria Remake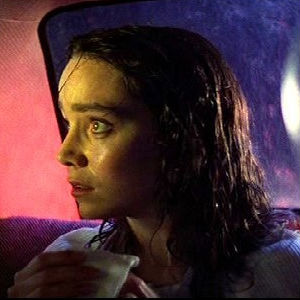 Fans of Dario Argento's cult 1977 thriller Suspiria who are a bit wary of the upcoming Natalie Portman-starring remake, take note: Writer-director David Gordon Green would like to put your minds at ease. Catching up with Movieline while discussing his new stoner comedy Your Highness, the versatile filmmaker emphasized a commitment to faithfulness and shared plans to recreate specific scenes and dialogue from the original. Most exciting of all? He's got the rights to the original Suspiria score by prog-rock band Goblin -- and he intends to use it.
Speaking with Movieline for a full interview to post next week, Green gave an update on the status of his remake, which he's writing and plans to film in 2012. "I'm trying to put it together to shoot in the fall or winter next year," Green told Movieline. "I just finished a new draft of the script. It's very faithful to the original, although it doesn't have anything to do with ballet -- it's more of an all-girls boarding school and focuses more on the occult."
Fan trepidation about the horror remake is something Green is acutely aware of. While he's updating the story and changing certain elements (i.e. the ballet school setup of the original film), he also plans on paying homage to Argento's giallo classic in specific ways.
"I think it's something that's very closely inspired by Argento's original movie," Green said, "and I think fans of that movie will see that we're taking those concepts -- and in some cases those scenes, and in some cases those exact shots and dialogue --and expanding on it and making it very artful. And hopefully, horrifying."
In addition to Argento's stylized visuals, the proto-electro score by Goblin is another iconic element of the original film. If all goes to plan, Green will enlist composer Steve Jablonsky (who crafted a ridiculously sweeping, appropriately '80s fantasy-adventure score for Your Highness) to integrate the Goblin tunes into a new score.
"We got the rights to the Goblin score, so we're going to use that. Steve Jablonsky, who did the score for Your Highness, is incredible. So I would love to see what he would do with the Goblin music. We could start in a very faithful, synthesizer kind of world of music that Goblin does in the original film, and by the end of it turn that score into a huge opera, which would be incredible."
Need more reasons to hope for the best in Green's Suspiria remake? Brian Clark's got four of 'em right here.
Check back next week for more with David Gordon Green in the full Movieline Interview.